If you happen to be an owner of a vintage Guardian Service Cookware set, then you must know its current value. If not, you'd be delighted to know that the cookware that's in your possession right now is a valuable collection piece that might be worth a lot of money, especially to those who collect whole vintage sets.
You won't see brand new pieces of the Guardian Service cookware today, which is why proper care of it will help you maintain or even increase its current value. Read on if you want to know more about this valuable cookware.
What Is Guardian Service Cookware?
Guardian Service Cookware sets were manufactured back in the days of WW2 by the Century Metalcraft Corporation of Los Angeles, California. Back then, independent salesmen sold sets of this durable aluminum cookware until the 1950s when the manufacturing plant burned down.
Today, Guardian Service cookware sets have become sought-after collectibles because of their heavy duty hammered aluminum waterless build that makes it almost bullet-proof. During their production years, a set of Guardian Service cookware would cost approximately a month's rent, which today translates to about 2,500 USD.
What Makes Guardian Cookware Expensive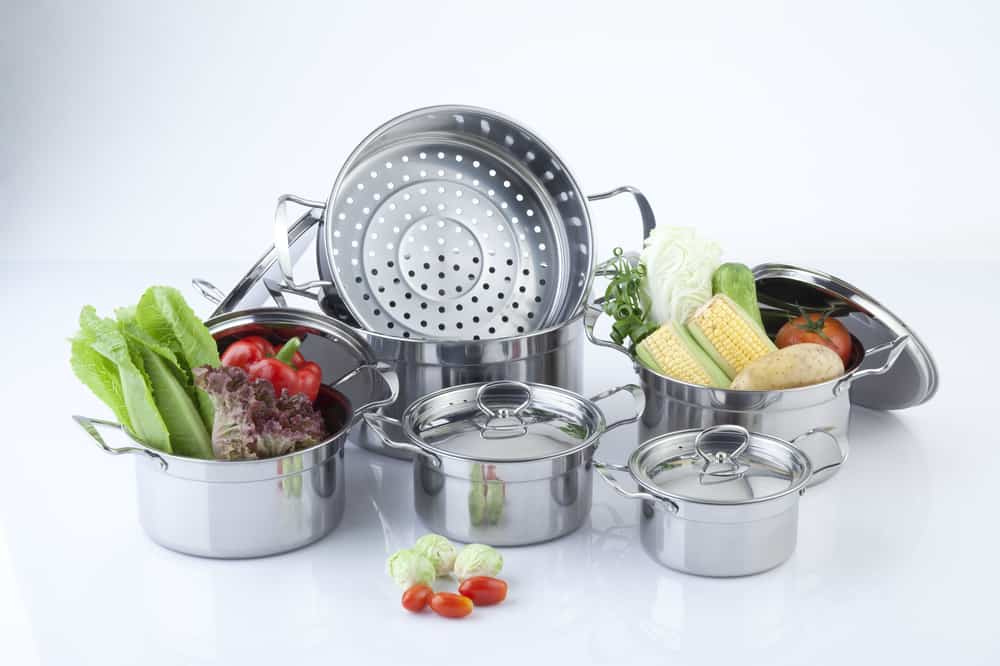 Guardian Cookware sets are made of hammered aluminum. Hammered aluminum is a lot more durable than the materials used for cookware sets today. It is a whole lot lighter, making it relatively easy to use.
Aside from being made out of heavy-duty aluminum, Guardian Cookware sets come with oven-proof glass. Don't be alarmed though if your cookware set has metal lids instead of glass.
The first Guardian Service cookware sets came out with metal lids since rationing during the war didn't occur back in the pre-WW2 years when Guardian Service cookware sets were first made. To find out if you have an authentic piece, you can look for the three types of Guardian Service cookware logos that you can find at the bottom of your cookware.
The first logo is a knight's helmet looking to the left with crossed swords. The second version of their logo is a knight's helmet with two stars on either side. The last version of their trademark logo is a knight's helmet with three stars on either side. The lids, on the other hand, are stamped with the knight's helmet logo, but with crossed battle axes, instead of stars and swords.
Benefits Of Cooking With Guardian Cookware
Being made out of heavy-duty materials isn't the Guardian Service cookware's only strong suit. Its build allows for high-quality cooking experience since its patented bases ensure uniform heating of food.
Aside from being an exceptional conductor of heat, the design of its lids also adds to enhanced cooking because of its domed lid construction that allows the food to become moist by letting the water that has built up through condensation drip back down to the food.
What's more is that once you're done cooking with the Guardian Service cookware, you can use it to serve your food right on your table by simply putting it on insulated trivets.
How To Properly Maintain Your Guardian Service Cookware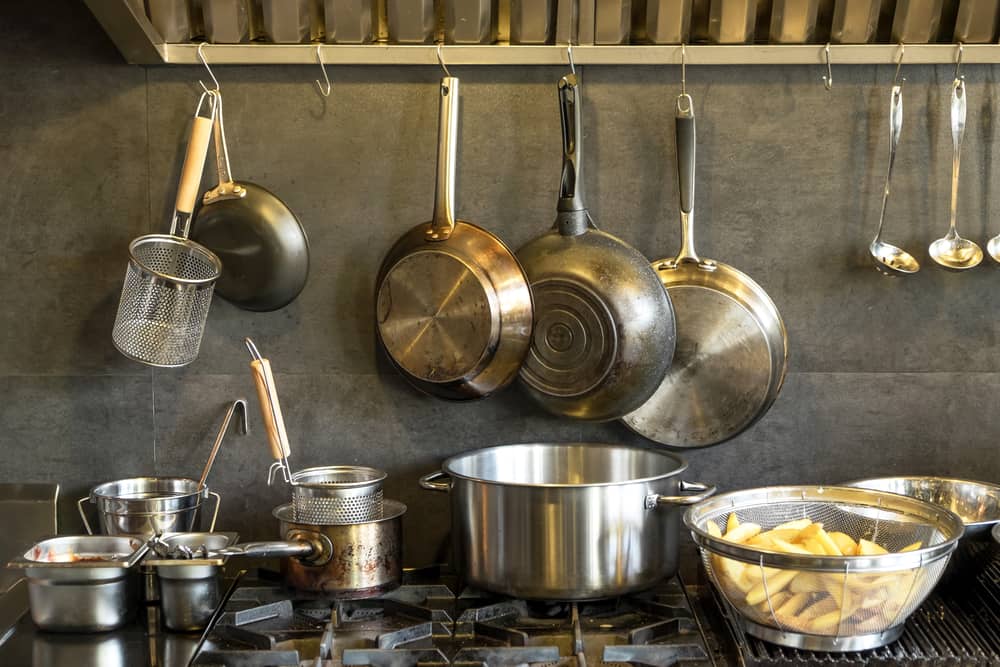 Guardian Service cookware isn't that hard to maintain. Even though aluminum cookware can easily be stained by prolonged exposure to water or alkaline, you can quickly make it look good as new with a few soapy steel wool pads and some elbow grease.
Here's a simple procedure you can follow to make your Guardian Service cookware set nice and clean:
What You'll Need
2 tablespoons cream of tartar
1-quart water
Soap
Steel Wool
What You Should Do
Step 1: Place your pot or pan on the stove.
Step 2: Put 2 tablespoons of cream of tartar and a quart of water in your pan or pot.
Step 3: Simmer the cream or tartar and water mixture in your pan or pot for 30 minutes.
Step 4: Remove your pan or pot from heat and rinse it with water.
Step 5: Polish your cookware with a soapy steel wool pad. When using steel wool pads, make sure you're scrubbing your pan with back and forth motion instead of a circular motion to give your pan a uniform appearance.
Step 6: Rinse your cookware with water and completely dry with a clean cloth.
A Quick Recap
Guardian Service cookware sets are a sought-after collectible in today's cooking industry because of its rare quality. Though Guardian Service cookware was expensive to begin with back in the 50s, it has only become more valuable today because of its limited supply. This means that if you have a Guardian Service cookware set of your own, it would be wise to know how to maintain it properly to preserve its value.
If you liked this article and would like to know more about other cooking tools, please leave us your feedback in the comment box below. Until next time, enjoy!