Planning an event, be it a corporate dinner or social gathering, presents an incredible opportunity for networking. These occasions offer a chance to engage closely with captains of industry and other opinion leaders in your niche. The least you can do is leverage every moment to draw attention to your brand. 
But events don't only provide immense networking opportunities. They're also a special occasion to flaunt your creativity. One way to go about that is by designing custom event badges. 
This post delves deeper into what custom event badges are and the five unique things you can incorporate into these wearables.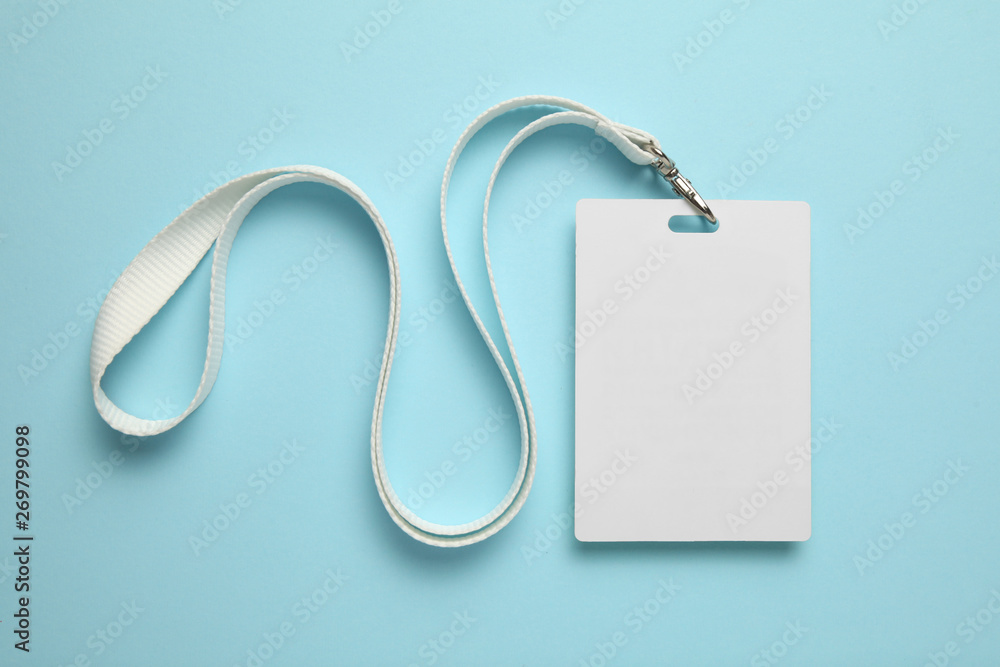 Photo Credit: AdobeStock.com
What Are Event Badges?
An event badge refers to a wearable identity card containing helpful information about the person wearing it. 
You've interacted with or even worn an event badge on several occasions. That's especially true if you work in industries that regularly organize seminars or workshops. 
The first point of contact with event badges is usually with ushers or security personnel positioned by the gate. The wearables will typically indicate the person's name, designation, and the event organizer's logo. They provide the peace of mind of knowing that you're in safe hands. 
But as you shall find, identification isn't the only role of an event badge. You could also design unique event badges to steal the spotlight on every occasion your badges feature. 
One way to make your badges stand out is by customizing them using various aspects of your brand's identity. That includes incorporating information that's typically lacking in most regular event badges. 
In addition to the featured information, you could also design your event badges in a shape that's quite different from that of normal badges. For instance, circular or hexagonal badges may look more stunning than their rectangular or square counterparts. 
What Are The Purposes Of Event Badges?
Event badges are the first line of identification for any event attendee. These badges spell out a person's name and role in the occasion. 
Event badges may also serve as excellent icebreakers. The wearables eliminate the preliminaries often involved in striking up a conversation. For instance, you won't need to ask the person what their name is and what organization they represent. 
Event badges also provide an avenue for networking. They allow you to confidently engage attendees working in a company or industry of interest. 
Last but not least, professionally designed event badges can help you keep track of your guests. The badges are especially useful in large events where the attendees come and leave at their pleasure.
Photo Credit: AdobeStock.com
What Should You Include In Your Custom Event Badges?
Nearly all event badges feature the attendee's name, title, organization, company's logo, and their contacts. However, custom badges may also have the following information.
1. Event Schedule
Event programs can be painfully difficult to track. That's especially true for occasions involving a flurry of activities. 
Fortunately, you can help the attendees to keep track of all programs by incorporating the schedule into their badges. 
Adding the event schedule to your custom event badges helps invitees plan more efficiently for the day. It allows them to determine when to check in and where to be at what time, depending on the sessions planned.
2. Hotels and Ballroom Information
Does your event include accommodation and seminars? 
If yes, the last thing you want is to keep the attendees guessing which hotel rooms or seminar halls were designated to them. 
Take these hassles away by indicating key details of the guests' accommodation and conference facilities. It's a smart way to help them observe time and stay organized. If there's a bit more room in the badge, you might also indicate the seminar hours.
Photo Credit: AdobeStock.com
3. Meal Tickets
Now that we're discussing accommodations, it's only fair to also spare a thought for meal tickets. 
Adding meal tickets to your custom event badges helps streamline dining arrangements. It's another time-saving feature as it ensures the attendees are served with the least expense of time so they can get back to the day's program. 
This badge design tip may also help to reduce cases of misplaced badges and the embarrassment that often follows such incidents. It gives your guests assurance that their meals are secured.
4. QR Codes
Maintaining maximum security at events is often a nightmare. It's only worse for occasions that attract people from different walks of life. 
But while you cannot always have a security guard positioned at every turn, you can improve your guests' personal safety by incorporating QR codes into their event badges. 
A QR code allows the attendees to seamlessly check into the event precincts and attend sessions as required. It's especially important for occasions where certain quarters may require access control.
5. Wi-Fi Password
Contrary to popular perception, you don't need an internet connection to access the content of a QR code. But that doesn't discredit the importance of availing Wi-Fi at your events. 
Wi-Fi facilitates access to the internet. It's particularly useful where some of your guests will be logging in virtually. 
Now, Wi-Fi requires a password, and you can't possibly go around whispering the code to everyone's ears. A more convenient way would be to embed it on the attendees' custom badges.

Photo Credit: AdobeStock.com
Wrap Up
Custom event badges can contain a wide array of information. Just be sure to include as much as you can while keeping the badge tidy and presentable.