Lovekitchentoday.com is a place where delicious magic comes to life! I am thrilled to invite you on a delectable journey through my blog, which showcases not only my passion for cooking but also serves as a sanctuary where you can cultivate your love for crafting sumptuous dishes.
Let me guide you through a treasure trove of recipes and kitchen tips as we embark on a food-filled escapade together.
As an ardent food enthusiast and a seasoned home cook, my kitchen functions as my laboratory, where I get to experiment, innovate, and create gastronomic delights. Furthermore, my travels across the globe have ignited my fascination with various cuisines, ingredients, and culinary techniques, all of which you will find scattered throughout my blog posts.
Peruse through my blog and discover a myriad of mouth-watering recipes that cater to everyone, from beginners to food connoisseurs. Fear not, as I have ensured that every dish is accompanied by comprehensive, step-by-step guidelines, covering everything from prep to presentation. Moreover, you'll find helpful tips and tricks to enhance your culinary prowess, from efficient meal planning to mastering cooking techniques and understanding flavor profiles.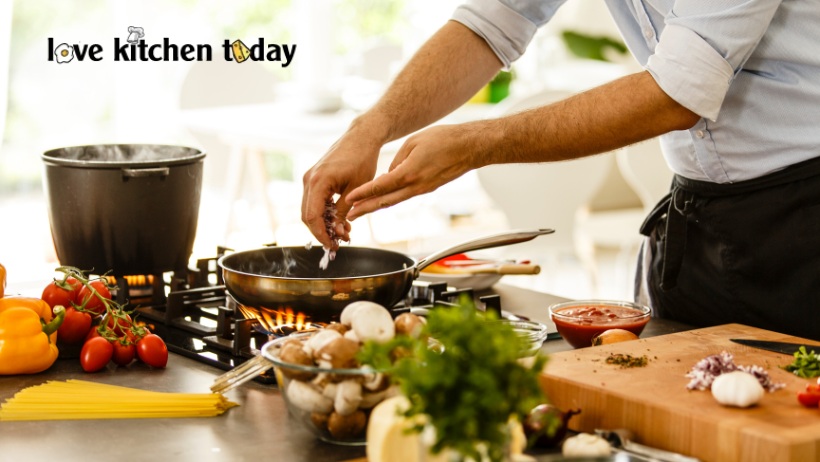 In Lovekitchentoday.com, I have meticulously organized my recipes into various categories, so you can effortlessly locate the ones that strike your fancy. Whether you're hunting for scrumptious appetizers to start, exquisite main courses to star in your dining experience, or decadent desserts to satisfy your sweet tooth, you're sure to find the perfect dish right here. Additionally, you can uncover an assortment of diverse cuisines, such as Asian, Mediterranean, and American classics, and even gluten-free, vegan, and vegetarian alternatives for those with special dietary needs.
Aside from sharing my favorite recipes, my blog also functions as a virtual platform for discussing trending, kitchen-related topics. Expect to find intriguing articles on the latest cooking gadgets, cookware reviews, indispensable pantry staples, and effective food storage techniques. You'll also find my thoughts on popular cooking shows, new cookbooks, and interviews with culinary experts.
Moreover, I aspire to fuel your inspiration by sharing my culinary adventures, both inside and outside my kitchen. Read along as I narrate my gastronomic jaunts, restaurant experiences, and food festival visits, all of which have shaped and expanded my passion and knowledge of the culinary world.
Finally, as we embark on this delightful quest, I encourage you to share your culinary triumphs, share your stories, and seek advice from our ever-growing community of like-minded food lovers. Use my blog as a launchpad to transform your kitchen into a paradise brimming with enticing aromas, tantalizing flavors, and exquisite dishes.
So don your apron, roll up your sleeves, and let's get cooking! Together, we shall explore the fascinating world of culinary creations, one mouth-watering morsel at a time!