If the name, color or texture is somewhat similar, they are the same. At least, this is what I used to think before I gained some hard-earned lessons in the kitchen. Because both corn flours and corn meals are corn-based, it is very easy to assume that they will serve the same purpose.
However, before you start substituting one for the other, you should know that these two ingredients may be similar but they are not the same. Before you start ruining a good recipe by substituting incorrectly, learn more about corn flour vs. cornmeal and when you should use them.
What Is A Cornmeal?
Cornmeal is derived from drying and grounding the corn. There are variations in texture as it can range from anywhere between fine to coarse.
They can be made from both white and yellow corns but the commercially produced ones are often degerminated, wherein both the bran and oily germ had been removed, making it more nutritious and having a longer shelf life.
Stone-ground corn meals, on the other hand, would have both the germ and hull left in, which by all means categorizes it as whole grain food. On the downside, stone-ground corn meals have a shorter shelf-life.
What Is A Corn Flour?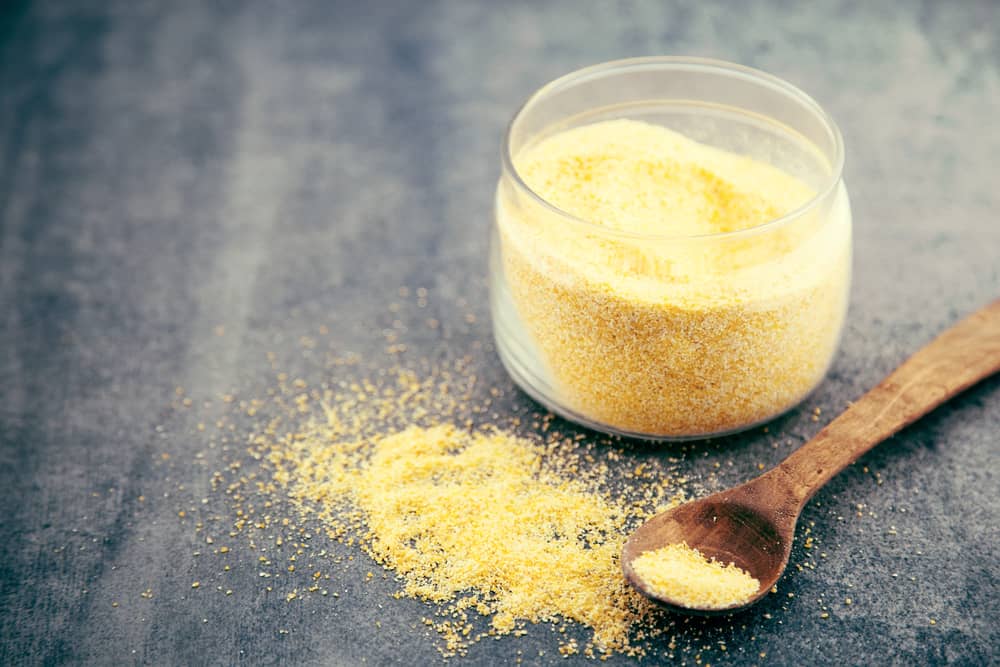 This is where it can get a bit confusing, because the definition of corn flour can vary depending on the location. You see, while Americans would normally refer to corn flour as a cornmeal that has been grounded so finely to create a flour, some Australians and Brits would pertain to corn flour the same way they would pertain to cornstarch.
Cornstarch, by definition, will be something else entirely since it is derived from the bran of the corn, and as mentioned earlier, cornmeal can be made without the bran. The best way to put it is, if the recipe calls for corn flour to be used as a thickening agent, use corn starch.
Corn Flour VS Cornmeal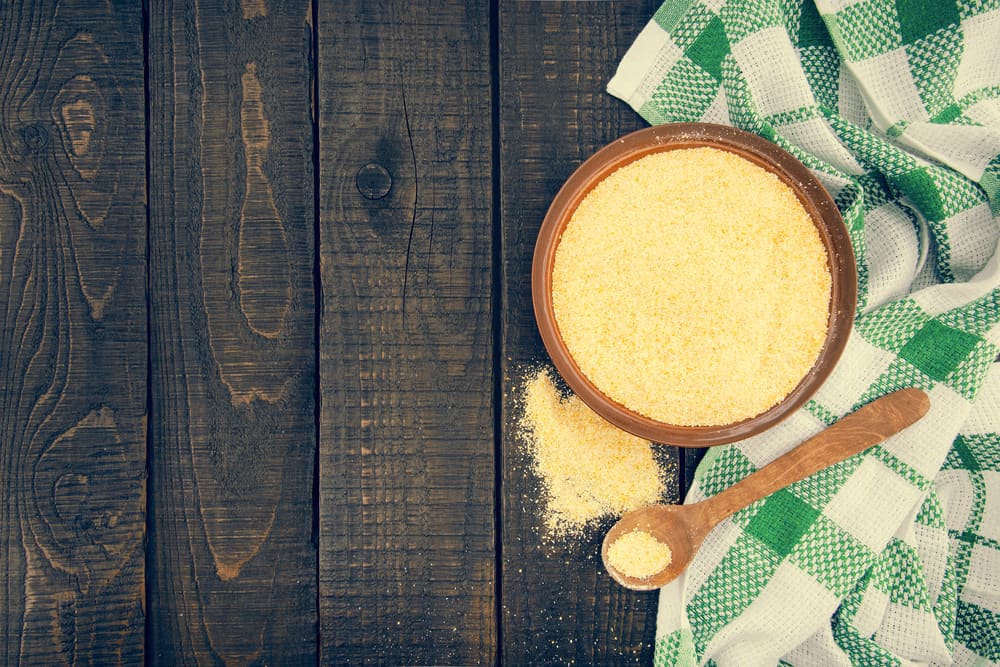 There are actually very little differences between the actual and standard definitions of corn meals and corn flour. It's just that their definitions often create public confusion depending on the location. You can find different grounds of corn meal, such as coarse ground, medium ground and fine ground.
But while fine ground corn meals may qualify as corn flour, depending on what you are making, it will still be better to settle with corn flour if that is what the recipe calls for since it has a much finer ground than even the finest ground corn meal.
Note that in certain areas where corn is specifically abundant, corn meals are often used as a staple food while corn flour are used as an ingredient so this should give you a fair idea on the difference in texture.
Using Cornmeal VS Corn Flour For Cooking And Baking
Since the only main difference between corn flours and corn meals is their texture, it will be easy and simple enough to substitute one for the other, especially for simple breading needs like breading your pork or chicken, wherein you wouldn't really notice much difference. However, when it comes to baking, there will be notable difference in the texture.
It will be better to opt for the commercial or regular cornmeal versus the stone-ground cornmeal's to achieve similar results. Since the stone-ground cornmeals are usually coarse ground and whole grained, there will be a rougher texture from the bran that even baking or cooking cannot soften totally.
But if you are aiming for something new and would want to incorporate whole grains to your baking, then giving it a try just may be worth your while.
Main Points
1. Cornmeal may be coarse, medium or fine ground but corn flour will still have a finer ground than the finest ground cornmeal.
2. Corn flour is often confused with cornstarch depending on the location, but key point to remember is that cornstarch is used as a thickening agent which corn flour isn't.
3. Stone-ground cornmeal is the whole grain option while regular cornmeal will contain more nutrients.
4. Corn flours and cornmeals are both often used for breading needs.
Corn Flours VS Cornmeal's? It's A Tie!
Surprise, surprise! The only main difference between cornmeal's and corn flours is their consistency. Both are derived from the corn's endosperm and while stone-ground cornmeals may contain both the bran and the oily germ, commercially produced ones do not.
Remember that cornmeals are used as a staple food and using it as a corn flour substitute will require adjustments in the measurements if used in a recipe. Let us know what you think by sharing your thoughts in the comment section below. Do not forget to share this article if you found this help and interesting. Happy reading!