Introduction
Spice blends are an essential component of culinary exploration, adding depth, flavor, and complexity to various dishes. Making your own spice blends not only allows you to customize flavors to your preferences but also ensures that you have control over the quality and freshness of the ingredients. In this comprehensive guide, we will delve into the art of creating homemade spice blends, covering essential tips, techniques, and recipes to elevate your cooking to new heights.
Benefits of Homemade
Spice Blends There are several advantages to making your own spice blends. Firstly, it allows you to tailor the flavors to suit your taste preferences. You can experiment with different combinations and proportions of spices to create unique blends that enhance the dishes you love. Additionally, homemade spice blends offer the advantage of using fresh, high-quality ingredients, ensuring optimal flavor and aroma in your cooking. Lastly, making your own spice blends can be cost-effective, as you can purchase spices in bulk and customize your blends according to your needs.
Essential Spices and Tools
Before diving into creating your own spice blends, it's important to familiarize yourself with essential spices and tools. Common spices like cumin, coriander, paprika, turmeric, cinnamon, and chili powder serve as a foundation for many blends. Other herbs and spices like oregano, thyme, rosemary, and nutmeg can also be incorporated to add complexity to your blends. To get started, you'll need basic kitchen tools such as measuring spoons, a spice grinder or mortar and pestle, and airtight containers for storage.
Understanding Flavor Profiles
To create harmonious spice blends, it's crucial to understand flavor profiles and how different spices complement one another. Some spice blends focus on specific regional cuisines, like garam masala in Indian cooking or za'atar in Middle Eastern cuisine. Familiarize yourself with the flavor profiles of various spices and experiment with combining different ingredients to achieve desired flavor profiles. Balance is key, and it's important to taste and adjust your blend as you go.
Techniques for Making
Spice Blends There are different techniques you can employ to create your spice blends. One approach is to combine pre-ground spices in the desired proportions and mix them thoroughly. Another option is to toast whole spices lightly in a dry skillet, then grind them using a spice grinder or mortar and pestle. Toasting spices enhances their flavors and aromas, offering a more robust and fragrant blend. Experiment with both methods to find your preferred approach.
Versatile Spice Blend Recipes
Now, let's explore some versatile spice blend recipes that you can easily make at home:
Mediterranean Spice Blend: Ingredients
2 tablespoons dried oregano
2 tablespoons dried basil
1 tablespoon dried thyme
1 tablespoon dried rosemary
1 tablespoon dried parsley
1 tablespoon garlic powder
1 tablespoon onion powder
1 teaspoon sea salt
1 teaspoon black pepper
Instructions:
Combine all the ingredients in a bowl and mix well.
Store in an airtight container in a cool, dry place.
This Mediterranean spice blend is perfect for seasoning grilled meats, roasted vegetables, or adding a burst of flavor to pasta dishes and marinades.
Curry Spice Blend: Ingredients
2 tablespoons ground cumin
2 tablespoons ground coriander
2 tablespoons ground turmeric
1 tablespoon ground ginger
1 tablespoon ground fenugreek
1 tablespoon ground cardamom
1 tablespoon ground cinnamon
1 tablespoon ground black pepper
1 teaspoon cayenne pepper (adjust according to heat preference)
1 teaspoon ground cloves
Instructions:
In a dry skillet, toast the whole spices (cumin, coriander, fenugreek, cardamom, and cloves) for a few minutes until fragrant. Let them cool.
Grind the toasted spices in a spice grinder or mortar and pestle.
In a bowl, combine the ground toasted spices with the remaining ingredients.
Mix well and store in an airtight container.
This versatile curry spice blend can be used to season curries, lentil dishes, rice, or roasted vegetables, allowing you to customize the heat level and depth of flavor.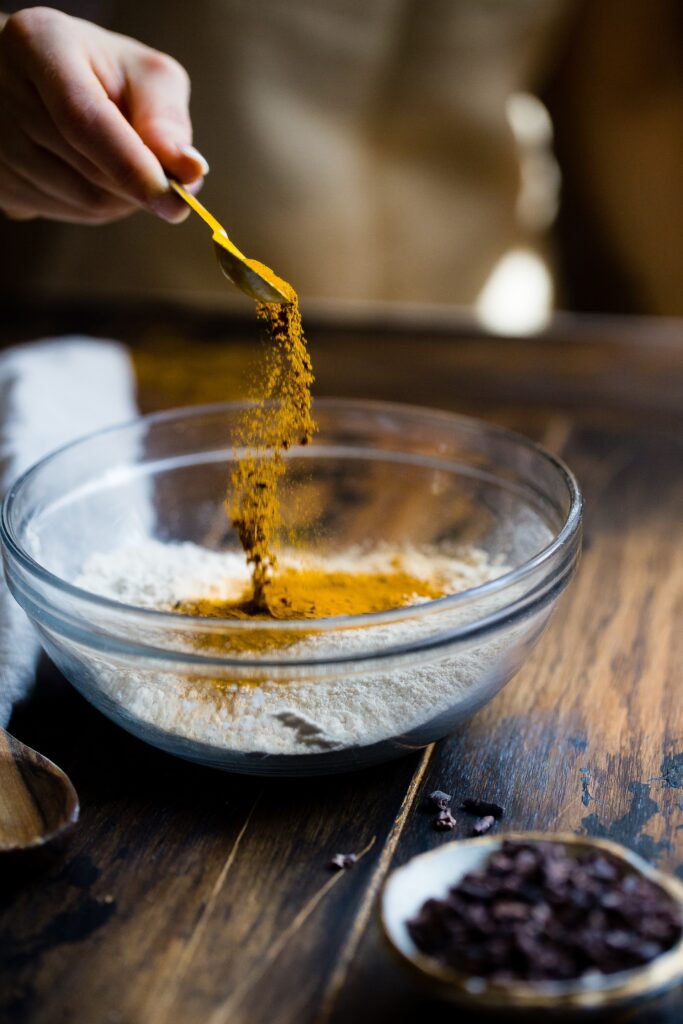 See also: Ranch Scrambled Eggs Recipe
See also: Top Healthiest Fruits
Storing and Using
Spice Blends Proper storage is crucial to maintain the freshness and potency of your spice blends. Store them in airtight containers, away from light, heat, and moisture. Label each container with the name of the blend and the date of creation to keep track of freshness. Use your spice blends as seasonings for various dishes, marinades, rubs, or even to add a flavorful touch to sauces and dressings. Remember that a little goes a long way, so start with smaller amounts and adjust according to taste.
Experimenting and Customizing
One of the joys of making your own spice blends is the freedom to experiment and customize according to your preferences. Don't be afraid to try new combinations, adjust spice ratios, or add additional herbs and spices to create unique flavors. Keep a notebook to jot down your successful experiments, allowing you to recreate your favorite blends in the future.
Conclusion
Making your own spice blends opens up a world of culinary creativity and allows you to elevate your dishes with personalized flavors. By understanding the essential spices, flavor profiles, and techniques, you can create spice blends that suit your taste preferences and enhance your cooking. Enjoy the process of experimenting, discovering new combinations, and sharing your delicious creations with family and friends. Embrace the art of homemade spice blends and embark on a flavorful culinary adventure.