Do you have a lot of leftover cornbread and don't know what to do with them? You can extend its shelf life by storing it the right way. In this article, I'll be listing the steps on how you can store cornbread in the pantry or freezer.
Storing cornbread became a problem for me when I had several leftovers from my recent family dinner. I didn't want to throw them away, so I researched online on how to store them the right way. The results have greatly amazed me and I want to share with you what I have learned.
What You'll Need
Cornbread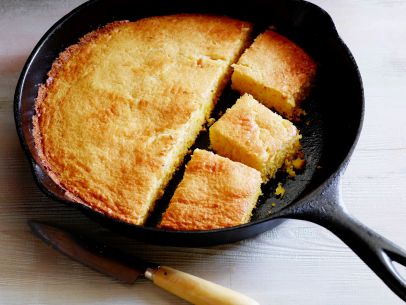 Cornbread refers to a form of bread which is either made of a white cornmeal or a yellow cornmeal. It has more texture as compared to a regular bread. It is a bit sweet and moist.
Before you wrap the cornbread for freezer storage, it might be practical to cut them into chunky squares. In this way, you'll be able to choose a small or large portion easily, depending on what you need. However, if you plan to store the cornbread in the pantry, you may leave it whole as you wish.
For Options 1
A heavy-duty aluminum foil may be needed to wrap your cornbread before you store it in the refrigerator, freezer, or the pantry. You need to look for a heavy-duty variant so that it won't crumble or break from extreme cold in the freezer. Covering your cornbread with foil can help it preserve its moisture.
If you have no foil, you can use any of these alternative packaging choices.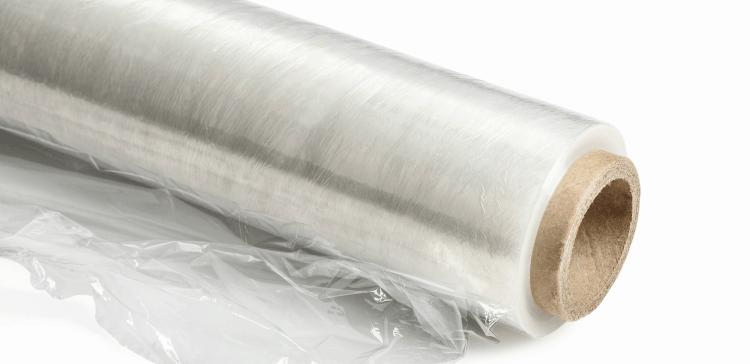 You may also use a plastic wrap alternatively to cover your cornbread when you store it in the refrigerator, pantry, or the freezer. Look for a BPA-free plastic wrap so that your food can be safe from chemicals.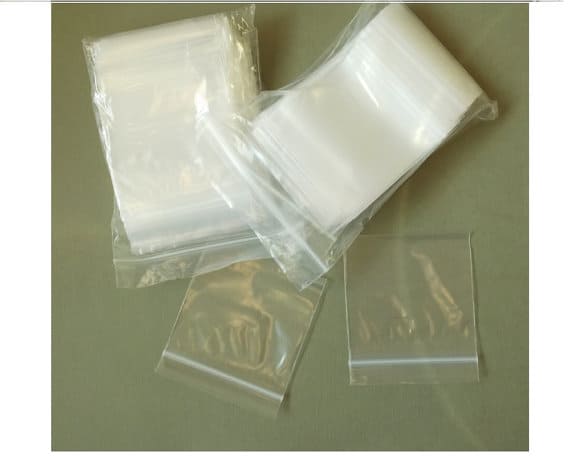 A plastic bag is also suitable for packaging cornbread when you store it away for longer use. A crystal clear poly bag, just like this, is much desirable. I recommend this alternative over the plastic wrap because it is easier to remove the cornbread from the bag.
Bread box
If you can't find a dry, dark place in your kitchen, you can use a bread box to extend the freshness of your cornbread. If you have none at home, you may consider buying ceramic bread box just like this. The ceramic allows the cornbread to breathe and retain moisture while shielding it from the negative effects of dry air.
Metallic twist ties
If you'll be using a plastic bag, you may use a metallic twist tie to bind its openings securely. A metallic tie is easy to twist and untwist. If you have no metallic twist ties at home, you can use a string, ribbon, or thread instead.
For Option 2
A heavy-duty freezer bag is perfect in protecting your cornbread from getting freezer burn. Air is usually the culprit of freezer burn. Once the air gets to your bread, it makes its topmost surface appear bleached white.
If you're looking for some heavy-duty freezer bags, then you may consider these Ziploc bags.
If you have no freezer bag at home, you may use any of these alternatives.
Vacuum seal bag and vacuum sealer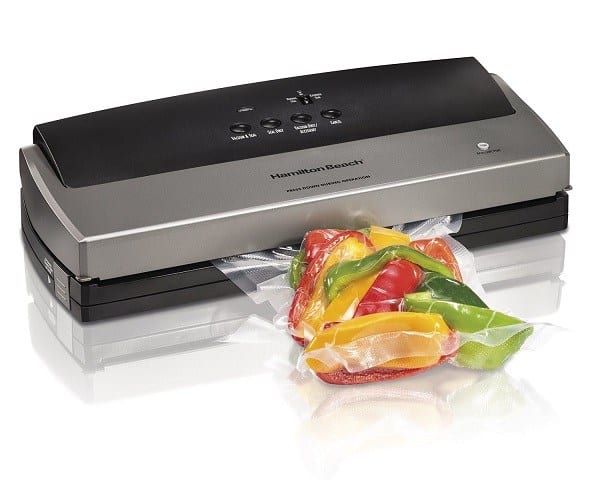 If you have the budget, you may want to invest on a good vacuum sealer which will effectively save food from molds. It can also seal delicate foods like cornbread. All you need to do is just seal the bag gently.
If you would like to buy a good vacuum sealing system, you may try this starter kit. It already includes a heat seal roll, seal bags, and an accessory hose. It even has a CrushFree Instant Seal that helps protect the cornbread from getting crushed during the sealing process.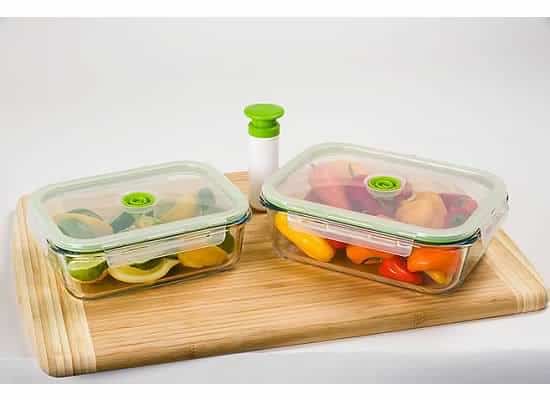 An airtight container is also effective in keeping the air and moisture out from your cornbread. A rectangle sized plastic container may be desirable because it can make a lot of space for your cornbread. You may consider buying these 2-pack airtight rectangle containers.
Step-by-Step Instructions
Choose the storage space you are going to use for your cornbread – pantry or freezer.
Option 1: Storing Cornbread in the Pantry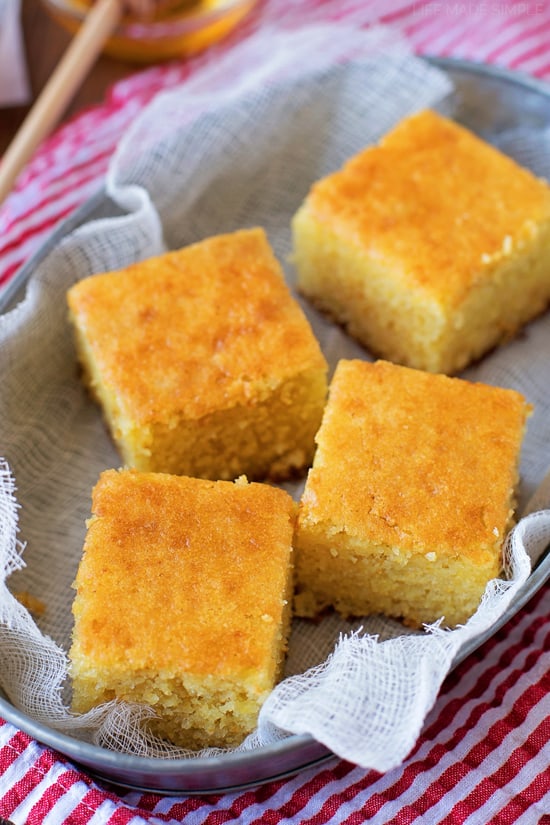 If you don't like the hassle of thawing your cornbread before eating, you may choose to store it in the pantry. Make sure that your kitchen has a temperature of around 20 degrees Celsius or 68 degrees Fahrenheit. If you live in a highly humid house, then this option might not work for you.

1. Decide which type of packaging you'll use
2. Cover the cornbread with your choice of packaging
3. Place in the pantry or bread box
At this point, assess which of the listed items needed for Option 1 can be found in your kitchen. You can choose from an aluminum foil, plastic wrap, or a plastic bag. If ever you decide to choose a plastic bag, make sure that you have some ties available.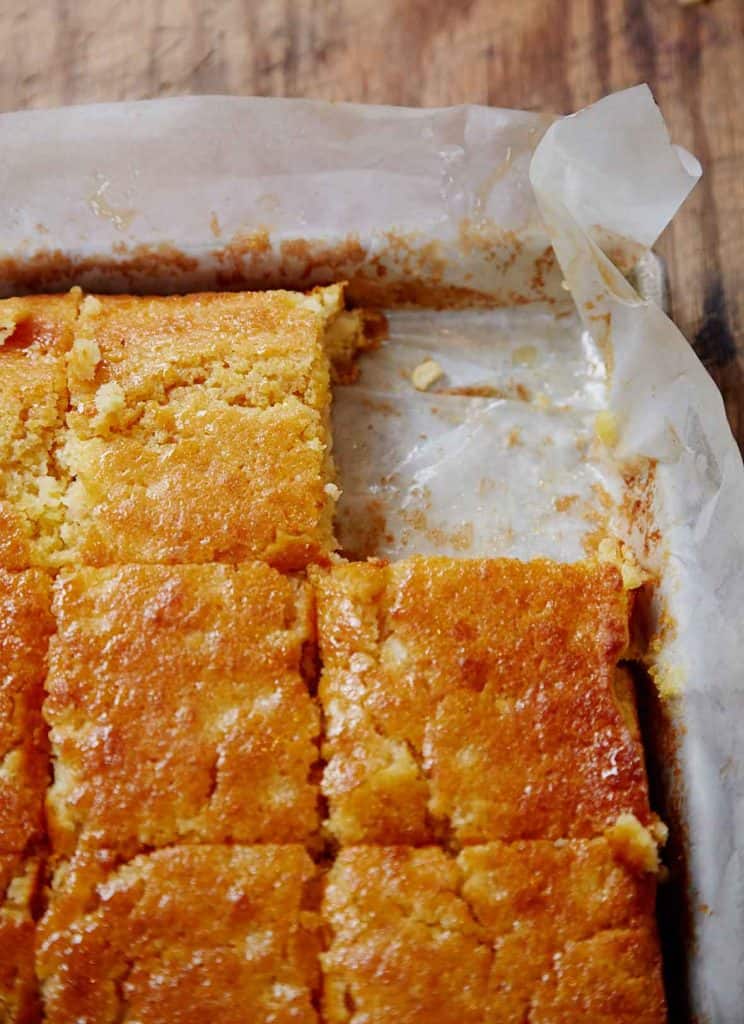 If you choose an aluminum foil to cover your cornbread, follow these steps:

Lay the slices of cornbread into the foil in a single layer
Cover the cornbread like you're wrapping a Christmas gift
Pinch the ends of the foil to completely cover the whole cornbread
If you choose a plastic wrap, follow these steps.
Wrap every piece of cornbread with plastic wrap.
The open ends should meet under the cornbread. You'll probably notice that the top seems to have a smooth, clean appearance.
Fold the sides and ends until the whole cornbread is completely covered.
You should wrap the cornbread tightly with this material in several layers so no air can exist between the cornbread and the plastic.
For those who want to wrap their cornbread with a plastic bag, follow these steps
Insert the cornbread into the plastic bag
Close the bag by tying the opening ends with a metallic twist.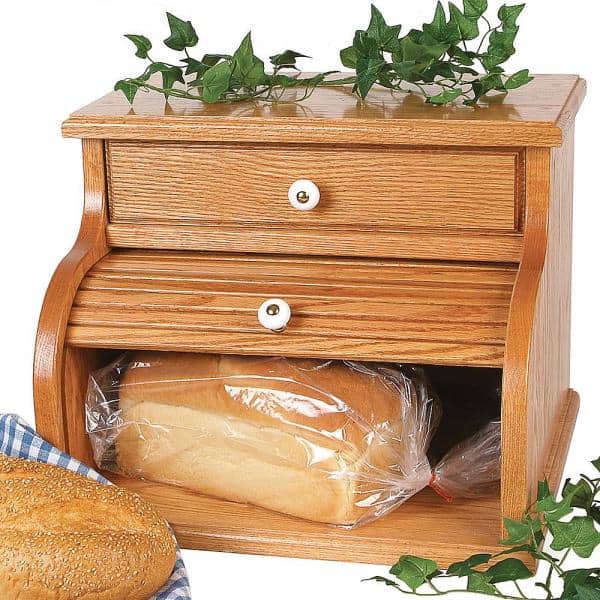 Place the wrapped cornbread in a dark and cool place where sunlight can't penetrate, like the pantry. If you have no pantry, you can use a bread box instead. Just make sure that your bread box is made of ceramic so the bread can still breathe and remain moist. Approximately, you can store the cornbread for not more than two days in a pantry.
Option 2: Storing Cornbread in the Freezer
If you like to keep your cornbread longer for months, then the freezer will be your best solution.

1. Decide which container you'll use
2. Place your cornbread in the container of your choice
3. Put the covered cornbread in the freezer
In freezing your cornbread, you have three choices to cover them – an airtight container, vacuum sealed bag, or heavy-duty freezer bag. The idea is to protect your cornbread from getting freezer burn.
If you choose an airtight container, it might take too much space in the freezer.  A vacuum sealed bag needs an expensive vacuum sealer to suck out the air. Meanwhile, a heavy-duty freezer bag can work well in protecting your cornbread from freezer burn, but you need to suck the air out manually.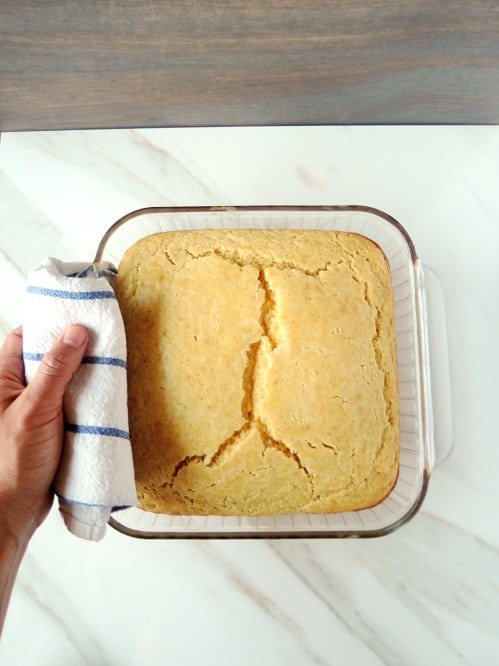 If you opt to use a freezer bag to seal your cornbread, you may follow these steps.

Place the cornbread in the heavy-duty freezer bag.
As you seal the bag, leave a little space for the straw to draw out the air. You can do this technique, by watching this video.
Now, that you have sucked out the air inside the bag, close the zipper completely.
If you have decided to use a vacuum sealer in sealing the cornbread in a bag, follow these steps. You may watch this video to check how a vacuum sealer works.
Place the cornbread into the bag.
Turn the vacuum sealer and position the bag near the sealing slot of the machine.
Press the Seal button and you will notice how the bag will shrink and suck out the air.
You may also use an airtight container in this process. All you need to do is just arrange the pieces of cornbread in a single layer. Don't stack the container too much with the cornbread or you will end up with some spots unfrozen.
Now, that you have completely covered the cornbread with your preferred container, you may put them in the freezer. You can keep the cornbread frozen for up to 2-3 months. Freezing the cornbread reduces the temperature enough to cease the starch from recrystallizing. In other words, freezing prevents the cornbread from getting tough.
Pro Tips from the Experts
Refrigerate leftover cornbread in plastic and aluminum foil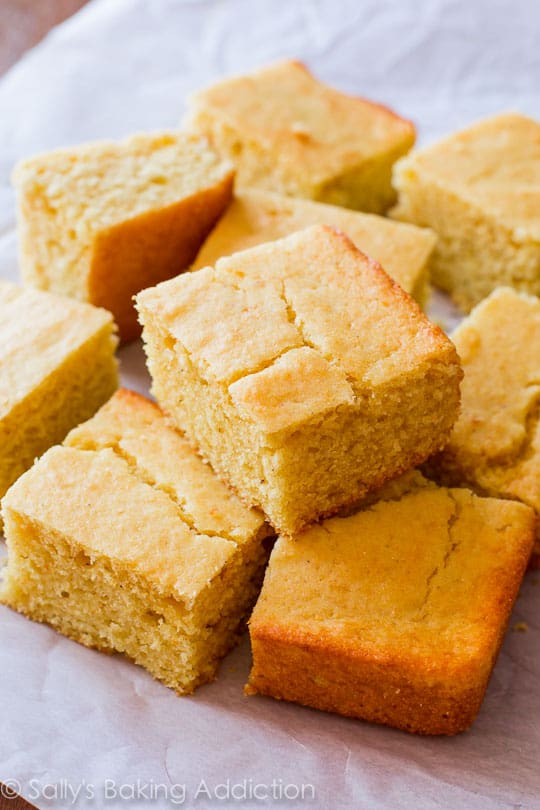 Contrary to popular belief that bread can't be stored in the refrigerator because it gets stale fast, Prepared Pantry suggests the storage of leftovers in the plastic and aluminum foil in the refrigerator. All you need to do is wrap the leftovers first with plastic and double wrap it with aluminum foil.
Thaw the cornbread before unwrapping it
Kitchn recommends thawing the cornbread first before you unwrap them from the bag. This will make your bread regain any of the moisture transferred to the wrapping. Let it thaw at room temperature.
Final Thought
Did you enjoy reading the ways on how to store cornbread the right way? I hope this list has solved your problem in extending the shelf life of your cornbread as it did in mine.
To wrap or cover your cornbread properly before storage, remember to use any of these packaging options – plastic bag, bread box, Ziploc bags, vacuum sealing kit, and 2-pack airtight rectangle containers.
Share with us what you think in the comments section below. You may also share this article on your social media.