You may wonder what a mocktail is.
Most people will think of cocktails as having a lot of alcohol. Because spirits are the main ingredient in drinks like martinis and old-fashioned beverages, they have an extremely high alcohol level. Mocktails have gained popularity due to the widespread elimination of alcohol from diets since they have the same flavors and attractive appearance as traditional cocktails without the alcoholic component.
In this article, we'll explain what a mocktail is:
Getting Started
A mocktail is a tasty non-alcoholic beverage that usually contains various ingredients that are shaken, mixed, or blended, just like their alcoholic counterparts. A mocktail, which resembles a cocktail but is alcohol-free, has several advantages. Mocktails, often known as zero-proof drinks, provide tasty options for individuals who want to partake in that experience without suffering the consequences the next day as the popularity of specialty cocktails continues to grow. Mocktails keep many mouthwatering tastes, components, and garnishes of conventional alcoholic beverages, making them great for social situations and at-home use.
How Popular Are Mocktails?
Modern media, social platforms, and the mainstream frequently impact the ebb and flow of trends. Mocktails have existed for a long time, but the name has recently gained popularity.
Millennials lead the mocktail fan club and Generation Z. This group, known for being health-conscious, recognizes that mocktails provide an antidote to FOMO and a hangover. And over the past few years, their interest in drinks without alcohol has increased.
The intake of alcohol among persons over 30 has increased by 14% since March 2020, according to Cedars Sinai. However, a movement toward "sober curiosity" emerged in 2021, as reported by Nielsen, when 22% of consumers stated they were consuming less alcohol. And when questioned why they were reducing their alcohol consumption, consumers gave the top two reasons: going out less and losing interest in drinking.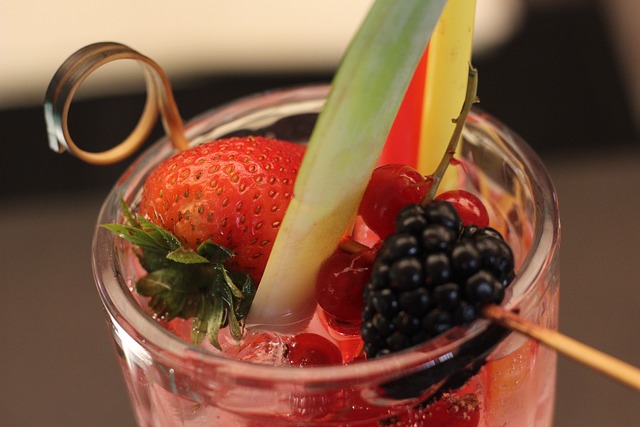 The desire to consume less alcohol has increased interest in mocktails and other non-alcoholic drinks. In fact, according to the latest study by Heineken 0.0 and OnePoll, 52% of Generation Z and millennials indicated they had boosted their intake of mocktails and alcohol-free beer since the pandemic began. Additionally, Nielsen identifies buzz-free beverages as a significant trend for 2022. People still search for alcohol-free alternatives, even if only for a brief period, like Dry January or Sober October.
Despite the recent craze for mocktails, we don't anticipate their popularity waning anytime soon. The global market for non-alcoholic beverages is predicted to increase from $923 million in 2020 to more than $1.7 trillion by 2028, rising at a compound annual growth rate of 8.19%, according to a report by Fior Markets. Mocktails are here to stay!
Without a doubt, mocktails are here to remain, but where did they originate? Let's investigate its fascinating past.
Where Did Mocktails Come From?
As unfortunate as it may seem, the history of mocktails doesn't precisely have a clear beginning. Since the invention of alcoholic beverages—and the safety of drinking water—humans have probably been making non-alcoholic alternatives. According to Merriam-Webster, the term first appeared in 1916. The Shirley Temple was perhaps the first mocktail widely known by its name.
The Shirley Temple mocktail is said to have been invented in several different places when the starlet of the same name passed through. Shirley Temple Black did, however, acknowledge that the mocktail was "developed in the 1930s by the Brown Derby Restaurant in Hollywood, and she had nothing to do with it," according to an interview with NPR.
Please note that not all mocktails have the sweetness of Shirley Temples. A growing number of cafes, pubs, and beverage companies are beginning to offer healthier mocktails as drink substitutes. These delectable drinks introduce a depth of flavor and elegance that wasn't there before. To put it another way, the ideal mocktail may both make you feel sober and excite your taste buds.
How Are Mocktails Prepared and Served?
Mocktails are prepared and served in the same manner as traditional cocktails because they are treated the same way.
A decent mocktail should appear precisely the same as its alcoholic version, regardless of whether you're planning to organize a drinks party and want to be the perfect host or are just curious about what to expect when you taste your first mocktail.
What Is a Perfect Mocktail?
A decent mocktail should always include the following qualities, regardless of whether you're going to happy hour at the best cocktail club in town or you're just intending on entertaining some friends and family at home:
It has been served in a cocktail glass that is appropriate and made for the beverage.
It will include a range of tasty and fresh ingredients, like fruit and syrups, to provide exceptional and distinctive flavors.
It will have a variety of finishing touches, such as salt, sugar, and other garnishes for the rim.
It will have been crafted utilizing the right cocktail tools as well as a range of various mixology techniques.
Conclusion
Not everyone needs to drink alcohol all the time. However, consumers shouldn't have to compromise quality or an enjoyable experience just because a product doesn't contain alcohol as an ingredient. You deserve to feel like a grownup while sipping on a delicious cocktail if you're the designated driver, a momma-on-duty, or practicing sobriety. Choosing a mocktail is not only ethical, but it is also better for your health. Try a mocktail and be assured in your decisions!
Reference list:
https://restaurantclicks.com/what-is-mocktail/
https://www.ritualzeroproof.com/blogs/blog/everything-you-need-to-know-about-mocktails
https://rolandfoods.com/blog/what-is-a-mocktail-the-non-alcoholic-trend-shaking-up-what-we-sip-on
https://www.onewarwickpark.co.uk/uncategorised/2022/01/why-are-mocktails-becoming-so-popular/
https://escapemocktails.com/blogs/news/the-history-of-mocktails