Do you love to try a variety of cabbage chili recipe at home with your family? Then you have come to the right place. Just like you, I seek for variety as I don't want to get my family bored with the same cabbage chili dish that I'm cooking at home.
The usual ingredients for cabbage chili include meat, cabbage, and beans. However, these same ingredients can be a bit tiring in the long run so I searched for some other recipes and discovered quite a few. Here is a list of different variations of cabbage chili.
1. Ground Beef Cabbage Chili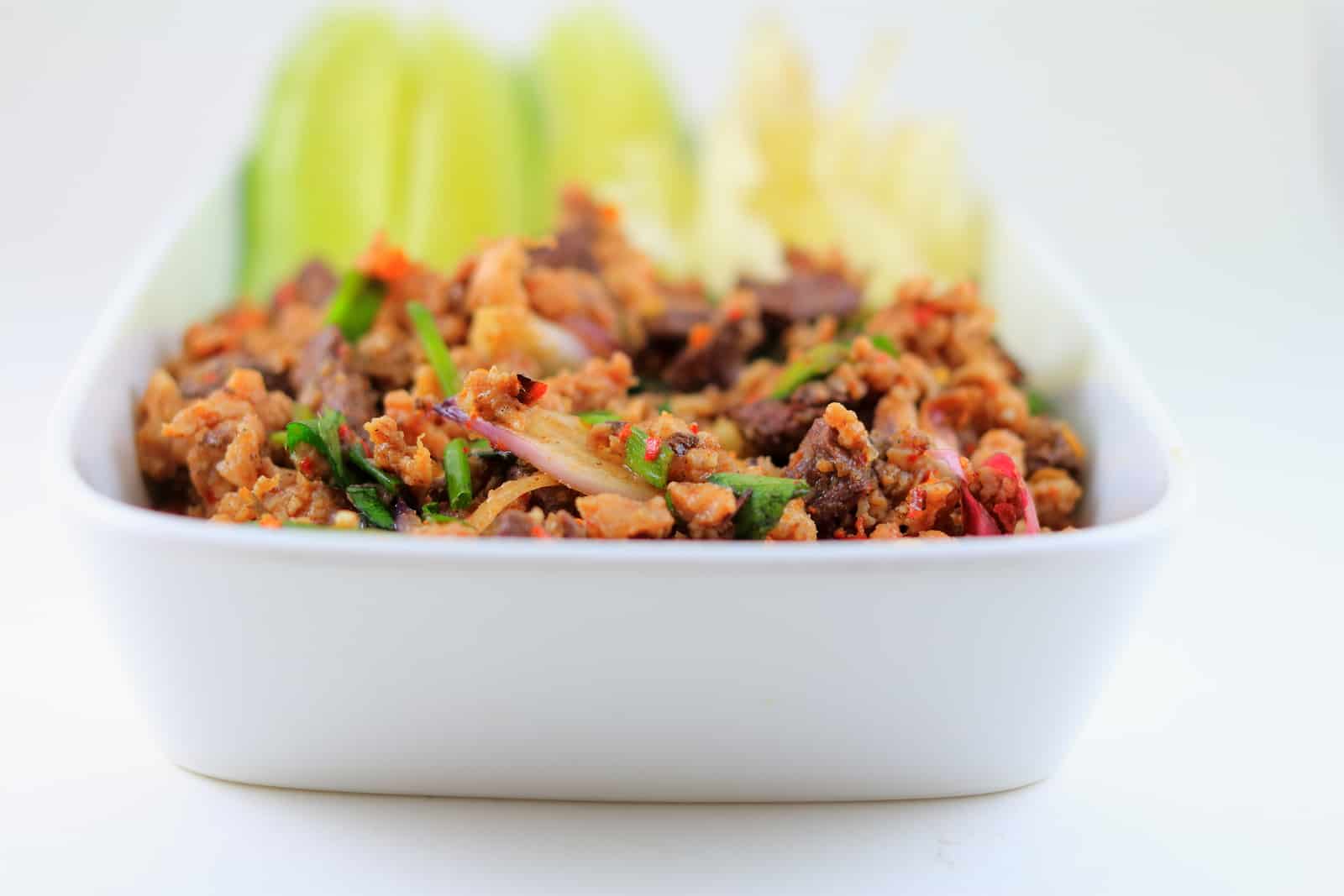 If you love beef, then this cabbage chili recipe variation is perfect for you. This combines some great seasonings- like ground cumin, salt, and pepper- which make the soup more flavorful. To enhance the taste of ground beef, a couple of beef bouillon cubes are included in the soup.
Tomato sauce and stewed tomatoes make a more nutritious soup base as they contain several nutrients, like folate, choline, and vitamin A. Red kidney beans also offers several health benefits, such as lowering blood sugar levels, antioxidants, and protection from heart illness. Meanwhile, cabbage can be a great source of antioxidants, vitamin C, and manganese.
Here are the ingredients that you'll need.
Ingredients
1 pound ground beef
1 onion, chopped
2 cups cabbage, chopped
1 (15.5-ounce) can of Red Kidney Beans
8 ounces tomato sauce
14.5 ounces stewed tomatoes
2 Beef flavored bouillon cubes
Ground cumin
Salt and pepper to taste
To cook this recipe, you need to brown onion and ground beef in a pan, When the ground beef gets crumbled, transfer to a slow cooker. Add the rest of the ingredients, stir, and cover. On a high setting, cook it for about four hours. To keep the consistency that you desired, add water and stir it once in a while. You can check the complete recipe here.
2. Go Meatless With a Cabbage Chili Soup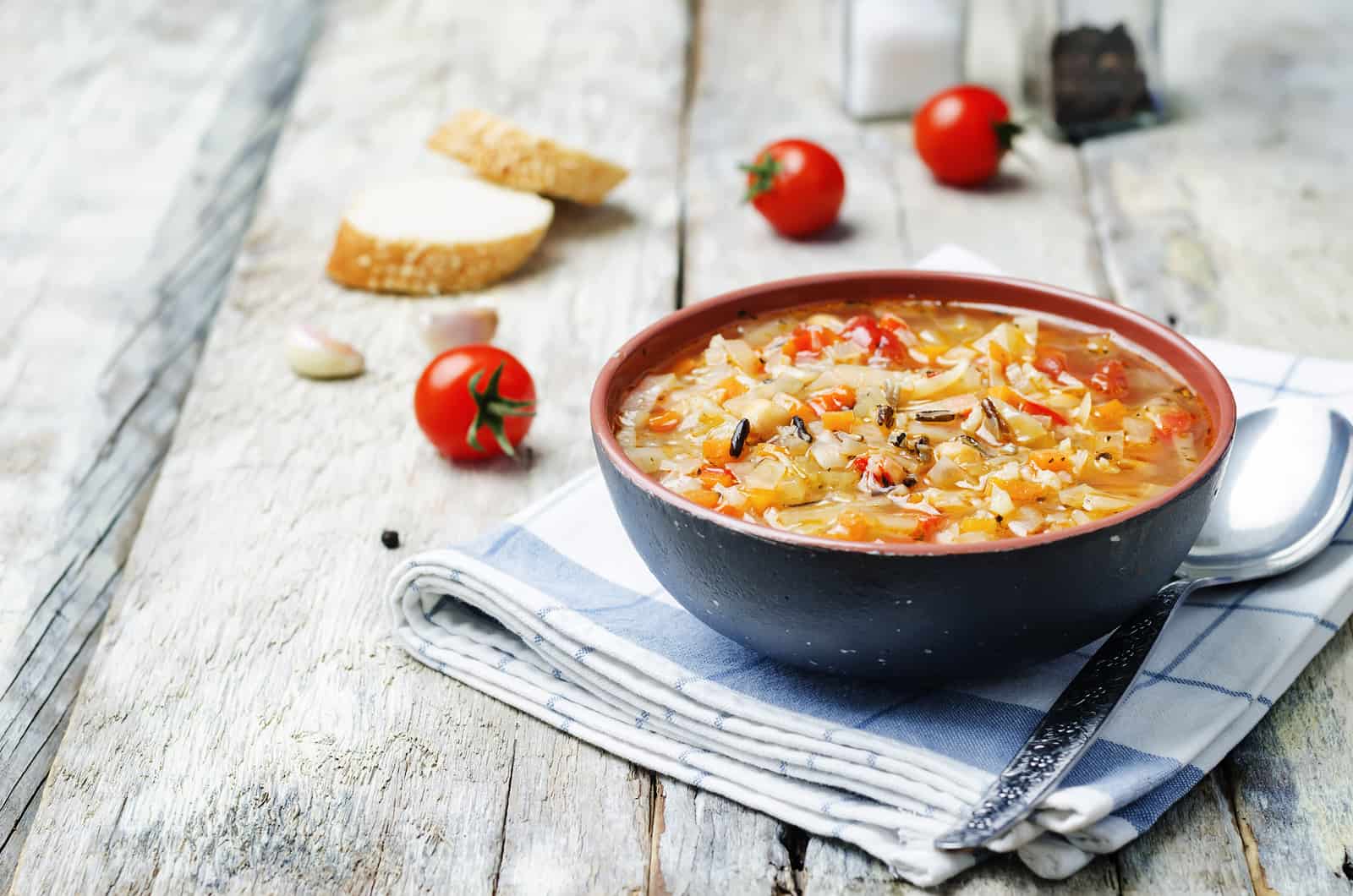 If you want to avoid meat in your diet, make this delicious cabbage chili soup recipe as it helps relax your body after a long busy day. Instead of tomato sauce and stewed tomatoes, in this recipe, you'll need tomato juice and tomato soup. The seasoning that you'll need will be chili seasoning mix.
Here is a list of the complete ingredients.
Ingredients
3 cups of cabbage, chopped coarsely
1 onion, chopped
24 ounces tomato juice
10 1/2 ounces tomato soup
10 ounces of kidney beans
Chili seasoning mix
To make this meatless soup, add cabbage, onion, tomato juice, and tomato soup in a crock pot. Follow the kidney beans and a dash of chili seasoning mix. Stir well to combine all ingredients. Cover the pot, set the setting on low, and cook for about 6 hours. Before serving, give the soup a stir.
3. Human Chorionic Gonadotropin (HCG) Diet Cabbage Chili
Nu Image Medical suggests this cabbage chili recipe for people who want to lose weight. For meat, lean chicken breast or ground steak is either used. Per 100 grams of serving, ground steak has 332 calories while chicken breast has 165 calories. So if you're on a low-calorie diet, chicken breast might be your best choice.
To start cooking, here are the ingredients that you'll need.
Ingredients

7 ounces ground chicken breast
3 cups of cabbage, chopped
105 grams Stewed tomatoes
24 ounces filtered water
1 teaspoon cumin
3 cloves garlic, minced
1/16 teaspoon or a pinch of cayenne pepper
1 teaspoon ground thyme
1 tablespoon oregano
In a skillet, brown the meat over medium-high heat for about 10 minutes. In a medium saucepan, add the water, meat, spices. Once it simmers, add the cabbage and cook for another 8 minutes. When the cabbage gets tender, add the tomatoes. Cook for another 10 minutes. Until the tomatoes have melted, serve with while hot.
4. Add Mashed Potatoes for a Cabbage Patch Chili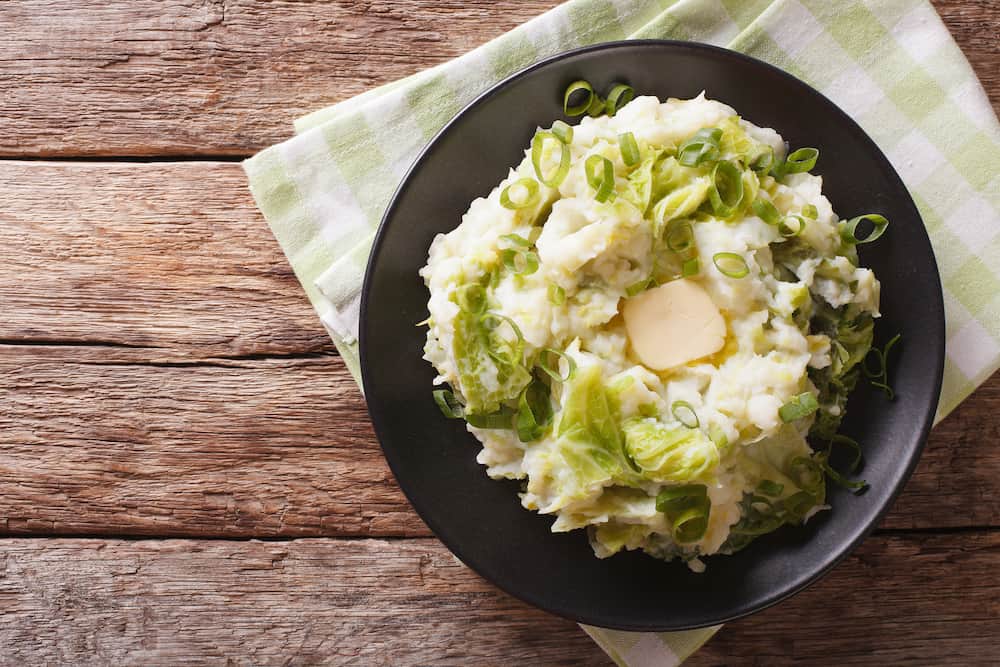 This cabbage patch chili recipe enhances the sweetness of cabbage by the hot flavor of chili powder. Together with a mashed potato topping, it offers a complete meal. The ground beef offers the protein, the celery and stewed tomatoes for essential vitamins, and the mashed potatoes for carbohydrates.
To begin cooking, here are the ingredients that you need to prepare.
Ingredients

8 ounces ground beef
2 cups filtered water
1 1/2 cups onion, chopped
1/2 cup celery, sliced
1 (448 grams) can of kidney beans
1 cup cabbage, shredded
3.7 ounces of stewed tomatoes
1 teaspoon chili powder
Salt to taste
Hot mashed potatoes
To cook, brown the beef, celery, and onion until tender in a medium saucepan. Remove the excess fat and add water, stewed tomatoes, chili powder, cabbage, beans, and salt. When the cabbage is tender, reduce the heat and simmer for around 20 minutes. To serve, add some mashed potatoes to each bowl of cabbage patch chili.
5. Zest Your Cabbage with Fresh Lime Juice
If you like your cabbage to have a bite and a little crunch, then this cabbage recipe variation might suit your taste. This recipe is quite different because it veers away from the usual ingredients of beans and tomatoes.
Instead, the cabbage is sauteed together with the lime juice mixture to give a new twist. You may stir in cilantro to give that fresh taste.
Here are the ingredients that you should prepare:
Ingredients
8 cups cabbage, sliced
1 tablespoon fresh lime juice
1 tablespoon brown sugar
2 teaspoons fish sauce
1 teaspoon chili paste
3 teaspoons sesame oil
1/4 cup fresh cilantro leaves, chopped
In a small bowl, mix the fresh lime juice with brown sugar and chili paste. In a large skillet, heat the sesame oil over medium-high heat and add the cabbage to cook for about 7 minutes. When you see that the cabbage has turned lightly brown, add the lime juice mixture and cook for another 4 minutes. Stir occasionally to mix well and add the cilantro leaves.
6. Cabbage Chili with Espresso and Chocolate
Yes, you read it the espresso and chocolate right. You might think that this is a weird combination, but actually, the taste is absolutely delicious. I have discovered this recipe here and this became one of my favorite dishes right after I tried it.
To make this recipe, all you need is a crockpot and these following ingredients.
Ingredients

907 grams lean ground beef
1 large cabbage, chopped into shreds
3 pieces bacon, chopped into shreds
1 liter of beef stock
8 ounces espresso
1 large onion, chopped finely
4 garlic cloves, chopped finely
1 (30 ounces) can of diced tomatoes
8 teaspoons cocoa powder
8 teaspoons balsamic vinegar
8 teaspoons chili powder
4 teaspoons cumin
4 teaspoons smoked paprika
4 teaspoons oregano
A pinch of salt to taste
In a skillet, brown the ground beef and add into the crockpot. Next, saute the bacon and onions. When the bacon becomes crispy and the onions become translucent, add them to the crockpot. Follow the rest of the ingredients except for the cabbage.
Stir it well and cook on high for about 4 hours or low for about 8 hours. After that, add the cabbage and cook for another 30 minutes over high heat.
7. Red Cabbage Chili With Pineapple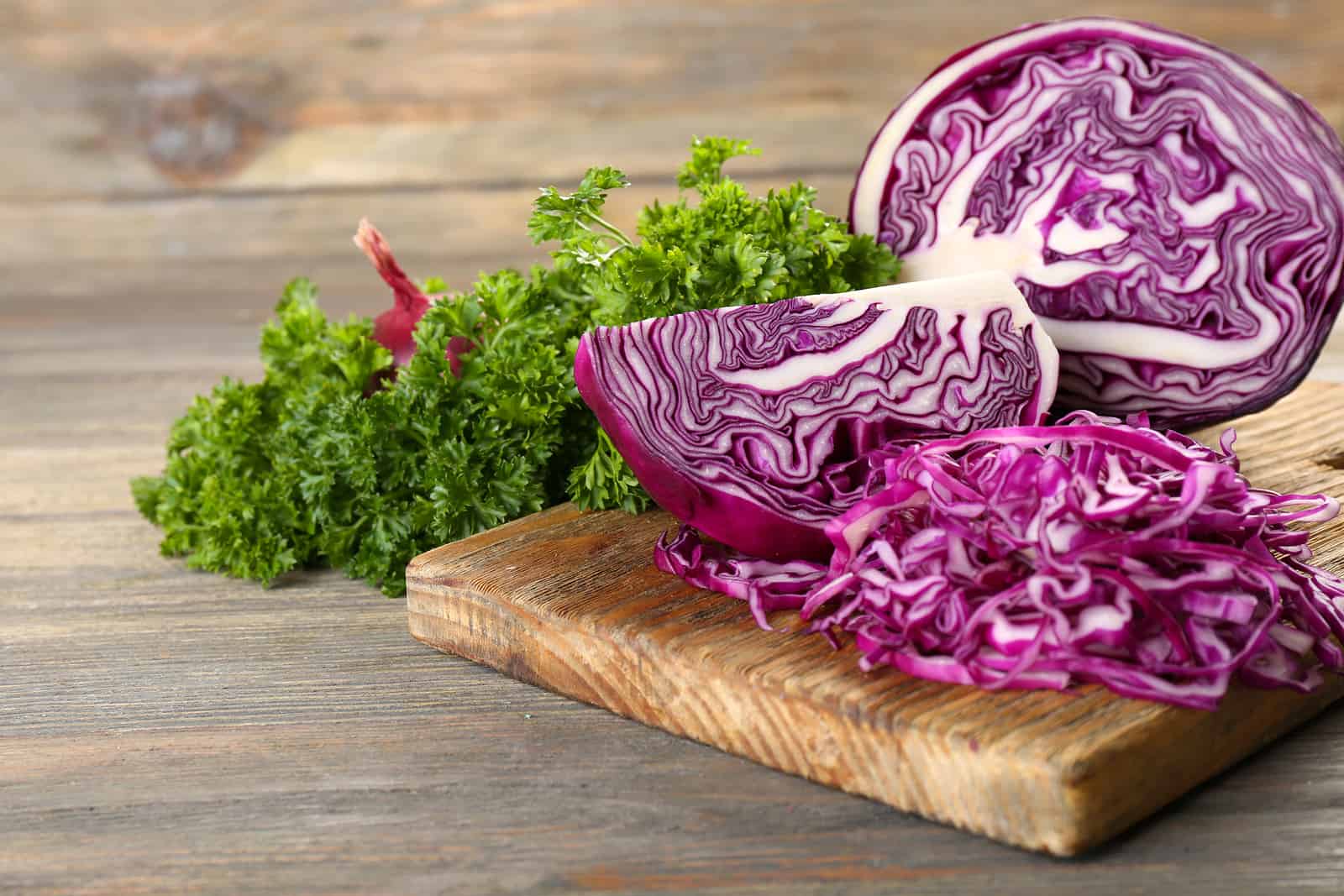 Red cabbage  are great for sweet and sour dishes, but you can also add some tomatoes, beans, and meat to make it more chili-like. It uses pineapple tidbits to give that delicious sweet and sour taste. Some red wine is also added to make your soup taste richer and more flavorful.
Here are the ingredients that you'll need.
Ingredients
680 grams lean ground meat
1 large onion, diced
3 teaspoons garlic, minced
1 (6-ounce) can tomato paste
1 cup filtered water
1 cup red wine
1 cup ketchup
1.8 kilograms red cabbage heads, cored and cut into shreds
1 (20 ounces) can pineapple tidbits
1 (15 ounces) can dark red kidney beans
Canola oil
Salt and pepper to taste
In a large kettle, lightly drizzle some canola oil and heat on low. Increase the heat to medium and brown the ground meat, onion, garlic, salt, and pepper. When the meat loses its pink color, add the tomato paste, water, wine, ketchup, the juice from the pineapple tidbits, and the cabbage. Stir to mix well.
When it boils, add the pineapple tidbits and beans. Reduce the heat to just about simmering for about 2 hours, stirring occasionally. You can serve this dish with a big lump of sour cream on top.
Try Your Own Cabbage Chili Today!
Have you decided on what cabbage chili recipe you will try at home? Thanks to these recipes, I can make a variety of cabbage chili dishes for my family. Any of these recipes will definitely satisfy your taste with its almost complete meal.
For any suggestions or questions, don't by shy to let us know in the comments section below. You can also share this wonderful list of recipes with your friends and family.