Do you want to learn another great combo for a delicious smoothie? Well, you have come to the right place. I'll be showing you how to make an apple orange smoothie with the addition of more ingredients to make it more delicious.
My fascination with smoothies began when I tasted one great recipe in a cafe. I tried to search online for some basic recipes of making it and discovered quite a lot. Since apples and oranges are two of my favorite fruits, I focused on these ingredients. Here are some of my favorite recipes.
What You'll Need:
Apples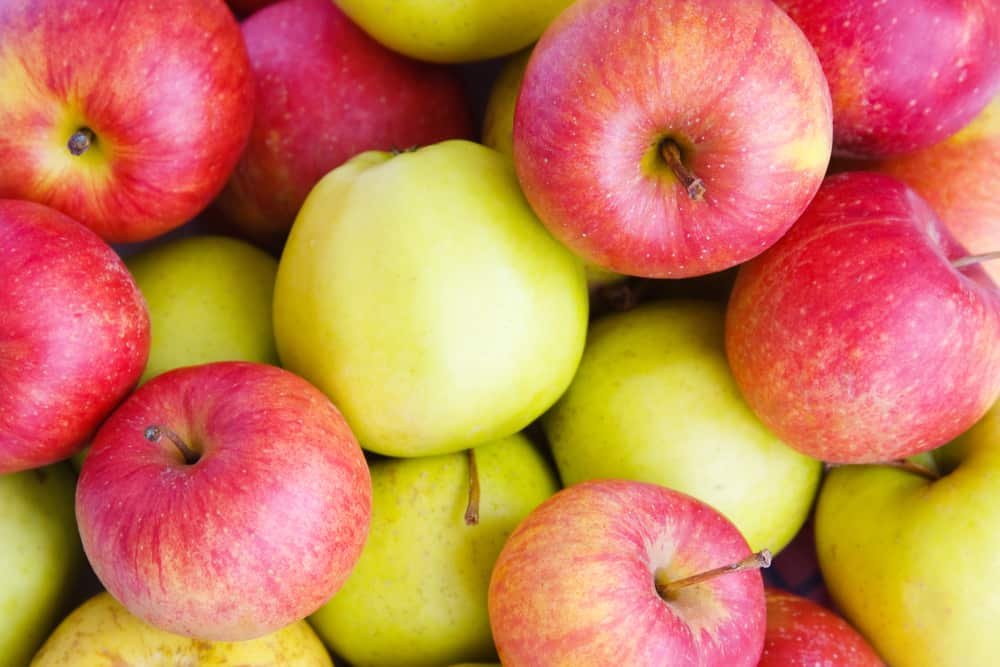 Apples are favorite ingredients in smoothies because they don't only taste great, but they're packed with antioxidants.
In fact, the Red Delicious and Granny Smith were included in the list of foods with high antioxidant concentrations by the United States Department of Agriculture (USDA). Regular consumption of apples helps promote better heart health, lower cholesterol, and improve your immune system.
Apples are one of the best creamy base fruits that can contribute to the smoothie texture of your blend. Since the skin of apples contains nutrients as well, you may leave it on, but make sure that you use a high-speed blender to pulverize it well.
Orange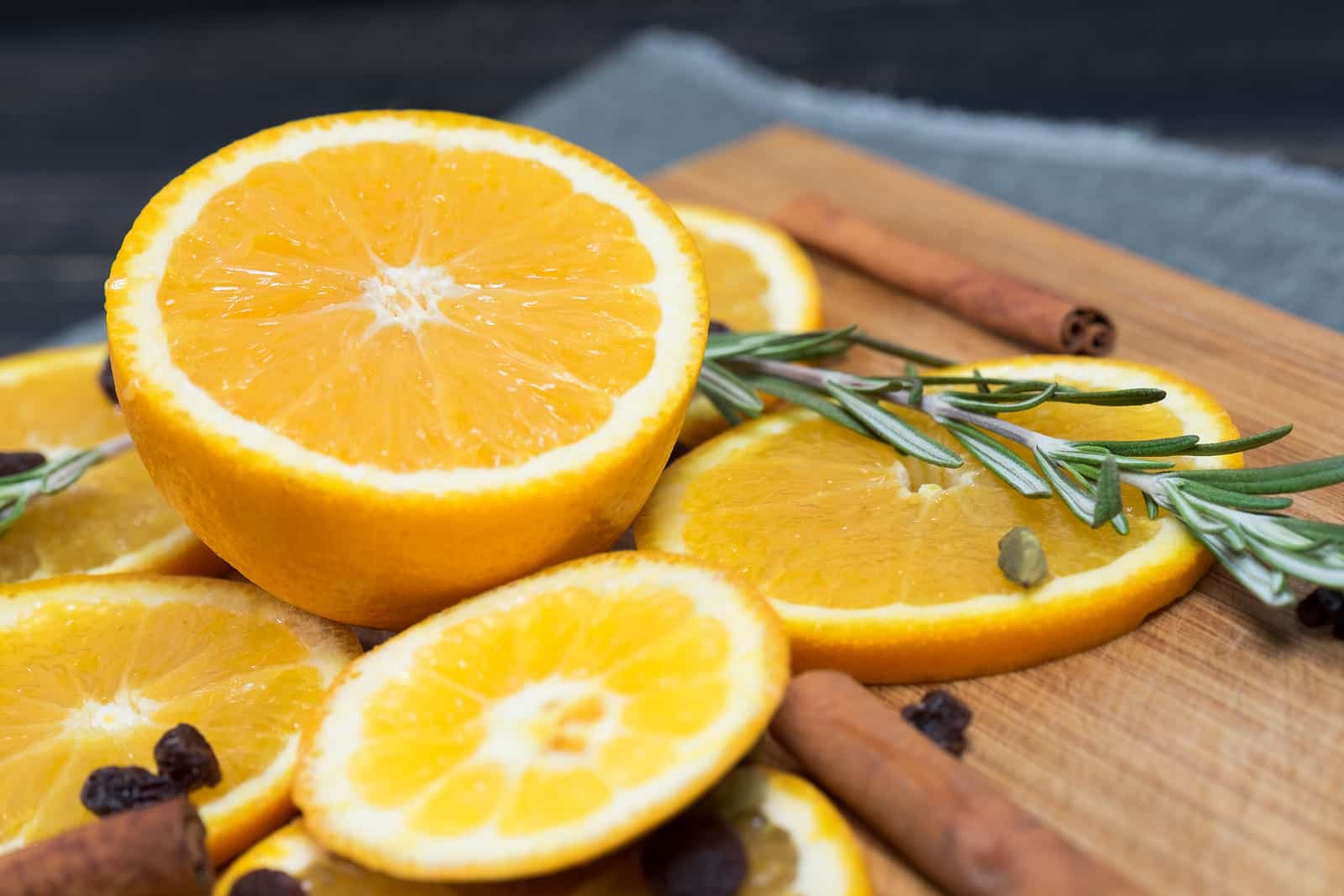 Oranges are known for their sweet and tangy taste that's why they complement well to creamy base fruits like apples and bananas. They're a great source of vitamin C and fiber, which may help reduce your risk of stomach cancer and colon cancer. Aside from using the flesh of oranges, you can use its juice as a liquid base for your smoothie.
Additional Ingredients
For Recipe 1: Apple- Orange- Banana Smoothie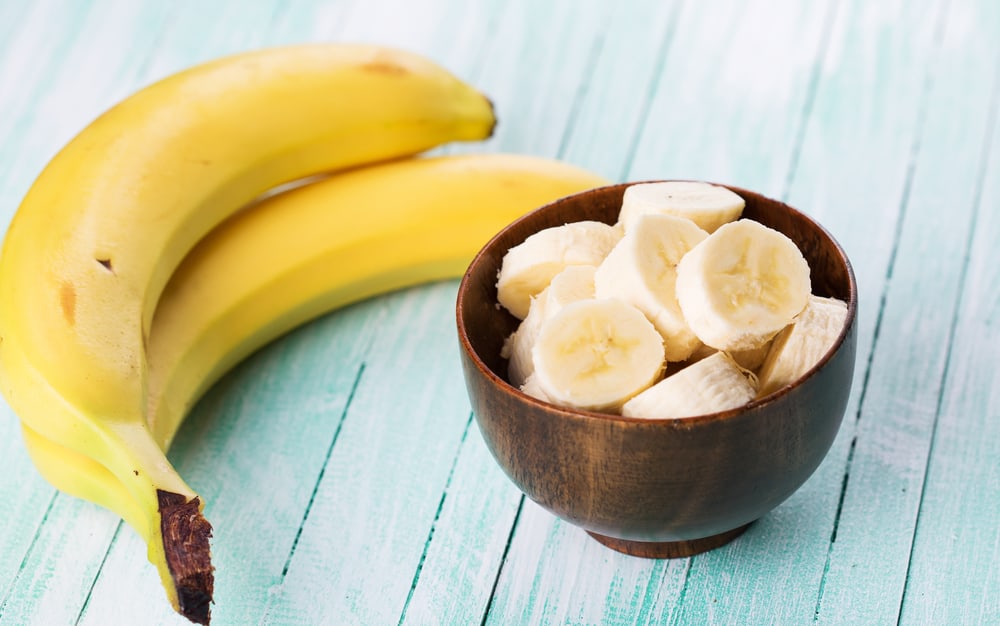 Freeze your banana to substitute for ice cubes. The banana itself serves as the creamy base that gives body to your smoothie. Aside from making your smoothie thick and creamy, it can be a great source of potassium.
For Recipe 2: Apple-Orange-Blueberry Smoothie
Blueberries have a slight hint of citrus flavor, but they're also sweet. They are rich in vitamin C, vitamin K, and manganese. They are mostly composed of 85% water which makes them a great balance to the creamy texture of apples. For a colder smoothie, you can freeze them overnight to replace ice cubes.
A nonfat plain yogurt is a great addition to smoothies because it makes them creamy and nutritious. It also helps you attain that flat abs that you've always wanted by inhibiting the production of cortisol, a hormone that dictates your body to build up more belly fat. The probiotics found in yogurt help promote good digestive health.
You need water to act as the liquid base for your smoothie. It can help your blender mix the ingredients very well. Prepare about one cup of water for this recipe.
Equipment and Utensils Needed
Blender
Since your aim is to produce the smoothest consistency as possible, use a high-powered blender. Its power motor is usually more than 1,000 watts. The higher the wattage, the better it is to blend frozen and harder fruits. What I use is the Cleanblend, which has an outstanding 1,800 watts.
Citrus Juicer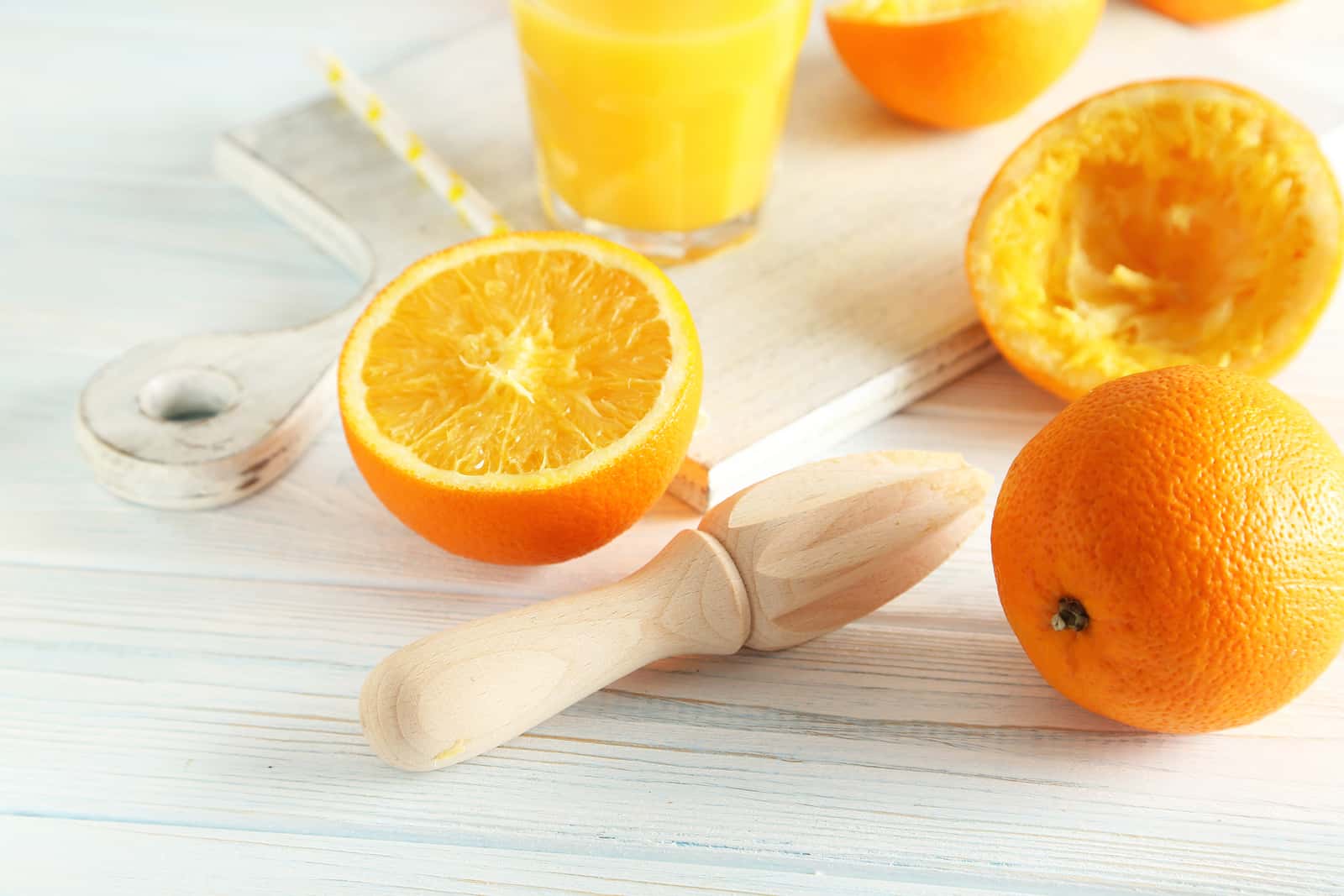 You need a citrus juicer to extract the juice from an orange in Recipe 1. What I love about it is you can determine the right amount of juice extracted as it already has measurements on its pitcher. You can extract the juice by pressing half of an orange into the juicer head while twisting it.
Knife
A good knife is what you need in cutting apples and sectioning oranges. You can use the knife available in your kitchen, just make sure that you're comfortable with it. To peel apples, you can use a paring knife] or a vegetable peeler.
What I use is a 5-inch santoku knife, which is comfortable to hold and can do versatile tasks, like peeling apples or cutting into fruits. Its blade is produced from high-carbon steel that makes it strong and sharp.
Cutting board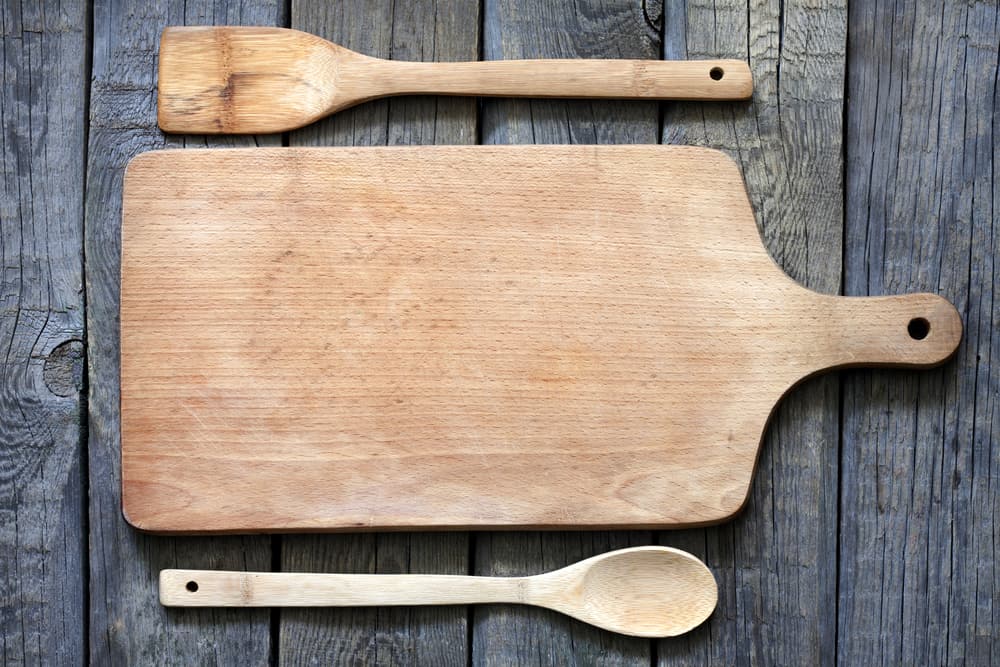 You can use any cutting board that you have at home, but if you have a bamboo cutting board, the better. As compared to other cutting boards, a bamboo board is easier to clean, organic, and naturally, resists bacteria. It's safe to use, as it doesn't slip while using it.
Mason jar
You need a mason jar to drink your fresh smoothie. I find it more convenient over a regular glass because it can store your leftovers with its airtight lid. With a handle on the side, you can bring this along with you anywhere.
Step-by-Step Instructions
Recipe 1: Apple- Orange- Banana Smoothie
1. Peel and slice one orange
To peel your orange, place it on a cutting board and slice the skin off with a knife. Remove all the white tissue as much as possible. Next, chop it into small chunks and remove any seeds.
To learn how to cut an orange, watch this video.
[su_youtube url="https://www.youtube.com/watch?v=h8Ma-HU3N_w"]
2. Peel and chop one apple
Use a knife to peel the apple by starting at the top and work around. Cut the top part and cut the apple in half. Place the half slice on the cutting board and cut that into quarters. Remove the core by making a V cut down the middle. To see how it's done watch this video.
[su_youtube url="https://www.youtube.com/watch?v=Cw0ylnykxVI"]
To chop the apples, place the quarter on its flat side and cut them into slices. Turn the slices around and cut them into cubes. Remove the seeds if you see any.
3. Prepare the orange juice
Cut the orange in half and press it into the juicer head of the citrus juicer. Twist the fruit to extract as much juice as you can. You need to make about 120 ml of fresh orange juice.
4. Blend the ingredients
In a blender, add 120 ml of fresh orange juice, the chopped apples, orange chunks, and one frozen banana, that are chop into slices. Blend on low speed until all ingredients are well incorporated. Increase the speed to high and blend for about a minute until the texture turns smooth like silk.
5. Serve and enjoy
Via playbuzz.com
Pour the contents into the mason jar that you like. Consume while it's cold. You can serve this as part of your breakfast or as a middle day snack.
Recipe 2: Apple-Orange-Blueberry Smoothie
1. Prepare your ingredients
You need one cup of water, 1/2 cup plain yogurt, and 1/2 cup frozen blueberries. Get two Granny Smith apples and prepare them just like in step 2 of Recipe 1. If you want to leave the skin on, start in cutting the apples in half. Peel and slice two oranges like what is instructed in step 1 of Recipe 1.
2. Blend the ingredients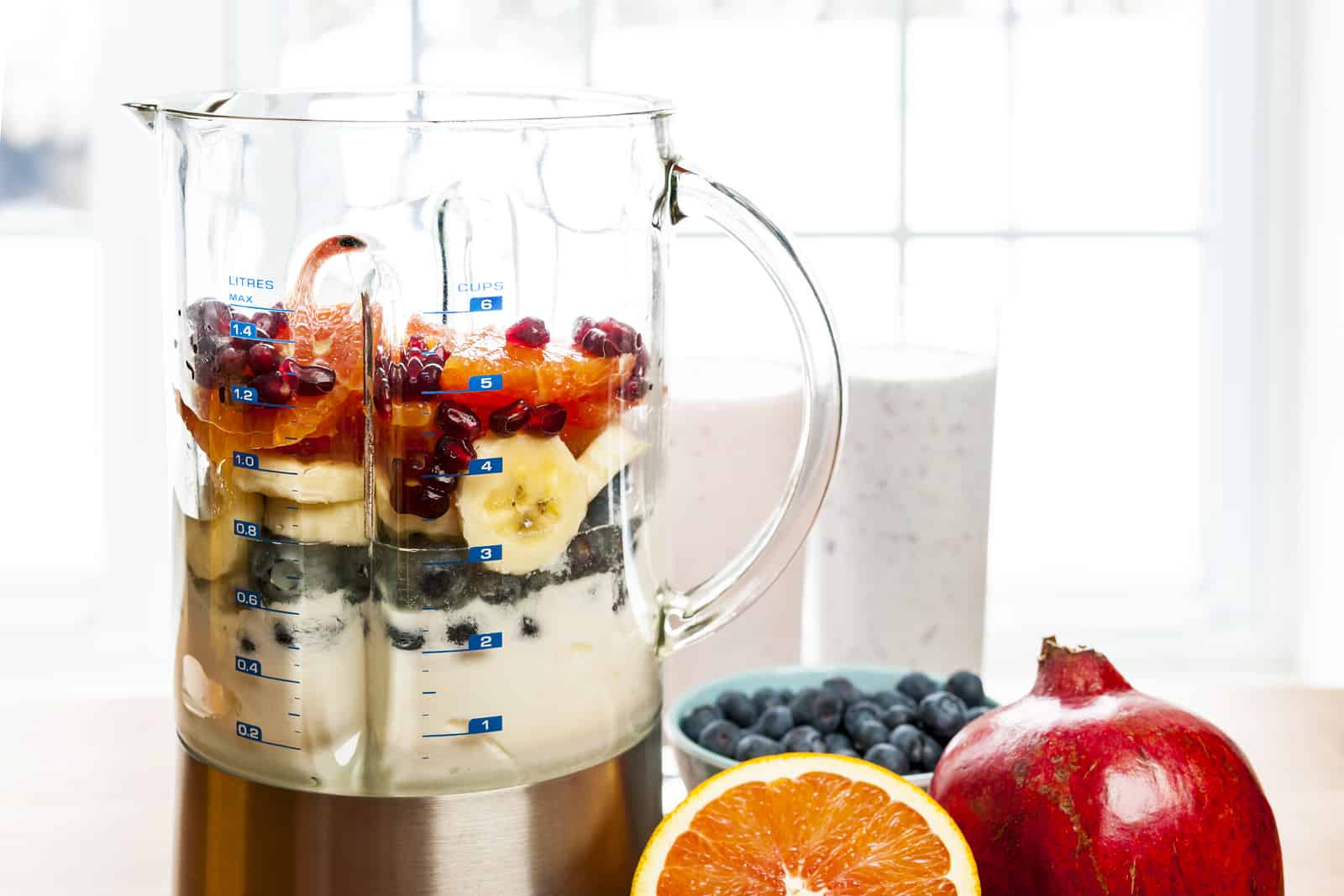 In a blender, pour the water and add the chopped apples and oranges. Follow the frozen blueberries and plain yogurt into the mix.
To break down the ingredients well, start to blend on low speed or use the pulse button. Until all the ingredients are well incorporated, switch the power to high speed for about a minute.
3. Serve and enjoy
Until you see that the mixture has gone smooth, the smoothie is ready to be served. Transfer the contents from the blender into the mason jar. Serve while cold. Enjoy this as a beverage in your breakfast meal.
Tips for a Perfect Smoothie
Forget the ice and freeze your fruit
Simple Green Smoothies suggests using frozen fruits instead of ice. This can make your smoothie more chilly and will definitely prevent the waste of ripe fruits. The best fruits that you can freeze include grapes, bananas, and pineapple.
Make sure that you cut the large fruits in slices or chunks. For example, cut your bananas into slices before freezing so you can easily toss them in the blender for a quick smoothie. Do this in large batches so you can store the rest for future use.
Protect the blades of your blender
Daily Burn recommends following the right sequence of blending to protect your blades. It doesn't only prolong the lifespan of your blender, but it can make the blending process more efficient. The right smoothie sequence should begin with the liquid, followed by the soft fruits, then vegetables and ice.
Add water to thin the mixture
Best Health Mag suggests adding a bit of water if you find the mixture too thick for your taste. Water is better than juice or soy milk because it contains no calories and fats. You can also use ice to thin your smoothie recipe.
Start Your Day With an Apple Orange Smoothie!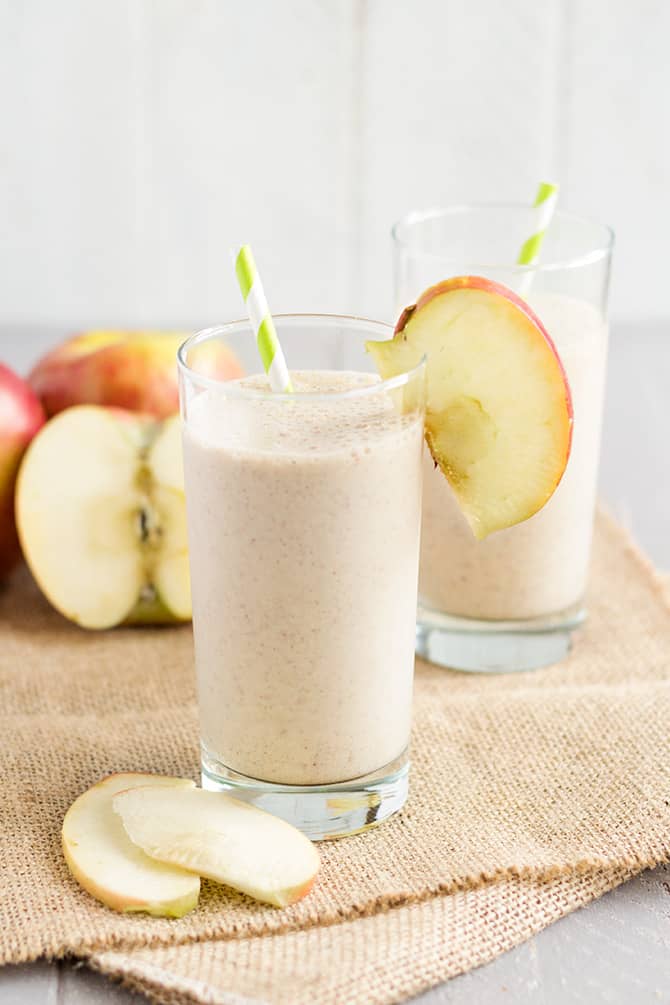 Did you have fun learning the ways on how to make a perfect apple orange smoothie? Before, I thought that smoothies are difficult to make, but now I realize that what you need are fresh fruits and a high-speed blender.
If you have something to say, let us know in the comments section below. Don't forget to share this article with people you know are smoothie addicts, too.