Do you know that rabbit meat tastes delicious? In fact, it tastes slightly like chicken but it has its own distinct taste which is pleasant to the palate. This is the reason why I have searched everywhere for some great Italian rabbit recipes.
Rabbit is a famous meat in Italy and you can even find them hanging in each butcher shop. You can find recipes for cooking it in each Italian region.
Most of the famous recipes is for cooking rabbits as a stew and as a roast. Learn more about these recipes below.
What You'll Need
Rabbit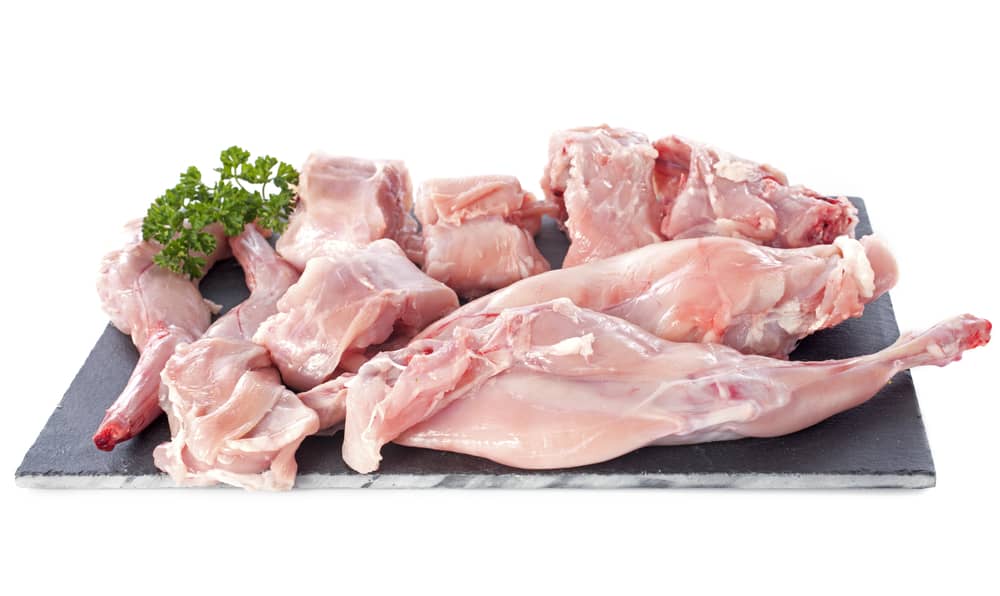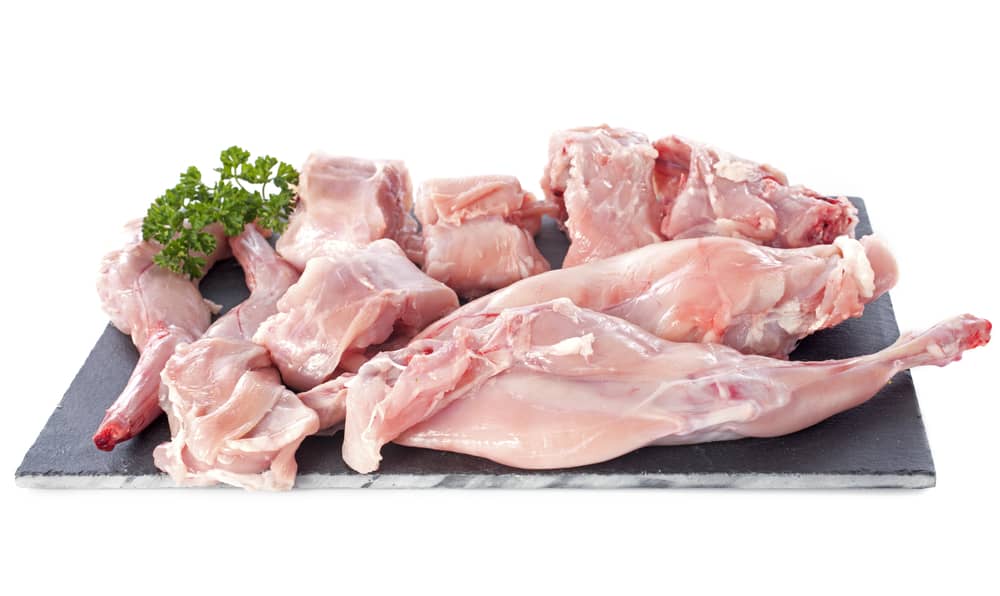 The primary ingredient of this recipe is a rabbit. You can buy it at butcher shops or farmer's market. I even found it online here. It is usually sold whole, without the skin.
Rabbits have been known for ages as one of the healthiest and cleanest meats. They're high in protein, low in fat, and a great source of vitamins B3 and B12. Unlike chickens, rabbits are leaner, firmer, and naturally tasty.
Extra Virgin Olive oil
Via cupofjo.com
You need extra virgin olive oil to brown your rabbit meat on all sides and saute the vegetables in the pot. For the roast, the olive oil will be used for the marinade.
Seasonings, herbs, and spices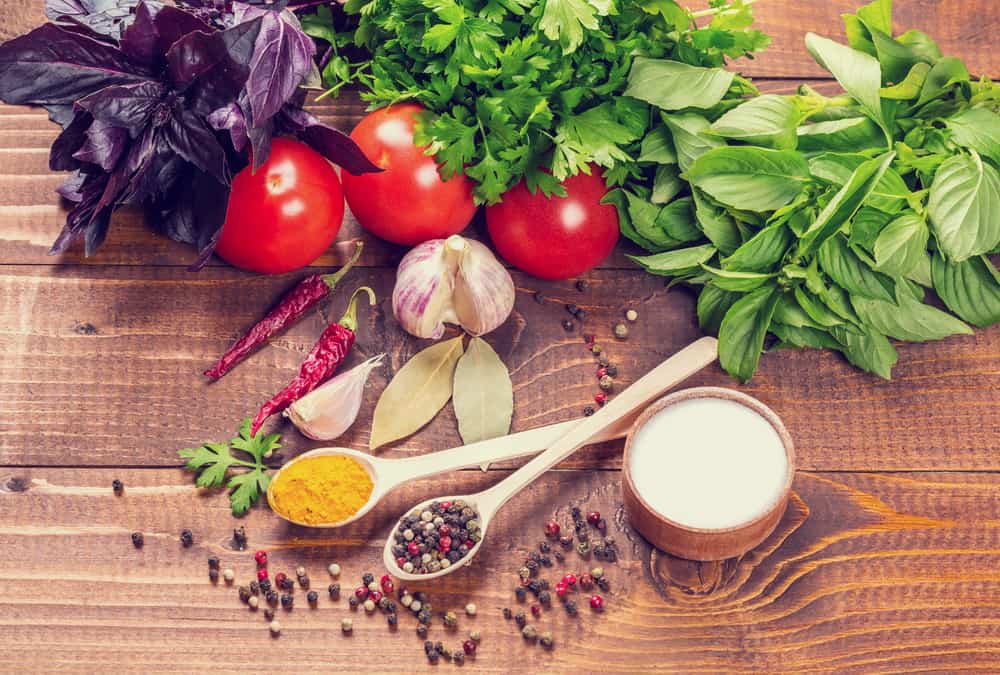 To give more flavor into your rabbit stew, you need some rosemary sprigs, dried sage leaves, and garlic. For your roasted rabbit, you need fresh rosemary, fresh sage, garlic, peppercorns, and fresh parsley. To season the stew and roast, you need salt and pepper.
Additional Items for Recipe 1
Seasoned flour
The seasoned flour will be used to coat the rabbit before you brown it in the heated olive oil. To make a seasoned flour, add salt, pepper, dried oregano, and paprika. Alternatively, you can use a readily made seasoned flour, like this.
Carrot, onions, and celery stalks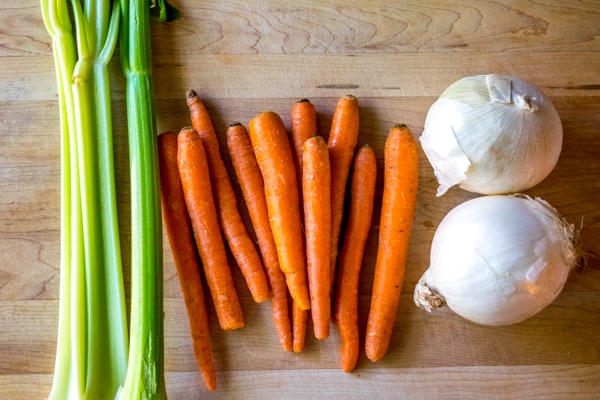 You need these vegetables to make the basic base of Italian dishes called battuto. All these vegetables should be chopped finely. For optimum taste, use fresh ingredients.
Chicken stock
You need a chicken stock to tenderize the rabbit meat tastefully. You can do it beforehand, by boiling chicken carcasses, herbs, and spices for about 2 hours. You can check this recipe to see how this is prepared properly.
If you don't have the time to spare, you can substitute it with a chicken bouillon cube plus water. If a recipe calls for one cup of chicken broth, substitute it with one chicken bouillon cube and one cup boiling water.
Tomato paste
The tomato paste will give nuance and body to your stew with its almost meaty taste. As much as possible look for a low sodium variety. Alternatively, you can use ripe tomatoes or canned peeled tomatoes.
Dry white wine
A dry white wine offers a tangy flavor to your stew. If you're concerned with its alcohol content, don't be, because the alcohol will evaporate once it gets cooked. If you don't have a dry white wine available, you can substitute it with a white wine vinegar.
Saute Pan
You need a large saute pan to cook your rabbit stew. It is much preferred to use an enameled cast iron or terracotta. Alternatively, you can use a large braising pan, casserole, or a deep skillet.
Plates and bowls
Via cb2.com
You need a large plate to place your fried rabbits. Another small plate is needed for the seasoned flour. For serving, use shallow bowls.
Ladle
Since we'll be deglazing the pan with wine and chicken stock, you need a ladle. It is much preferred to use a wooden or stainless steel ladle. If you're using a cast-iron pan, it is best to use a wooden ladle to stir the ingredients so it doesn't scratch your pan.
Knife
You need a knife to cut your rabbit into pieces. Several knives that you can choose include a fillet knife, chef's knife, and a cleaver. One thing is essential, it should be very sharp.
Additional Items for Recipe 2
Lemon juice
Lemon is a traditional flavor for marinating rabbit, especially when coupled with rosemary. For your marinade, a bit of lemon juice is needed to brighten the taste of your rabbit while tenderizing it. It is even believed that marinating meat with lemon will minimize the dangerous compounds created during cooking.
Plastic bag
To marinate the rabbit effectively, use a sealable plastic bag. This is ideal because it allows a better marinade coverage to the rabbit meat. Make sure that the plastic bag is large enough to hold the whole rabbit.
Aluminum foil pan
An aluminum foil pan is needed to catch the drippings from your roasted rabbit as it stays in the spit rotisserie. Catching the drippings will prevent flare ups in your barbecue grill.
Basting brush and bowl
You need a small bowl to place your reserved marinade and a pastry brush to baste the rabbit while it cooks in the spit. Make sure that the brush that you'll be using is clean to avoid food contamination.
Spit rotisserie and kitchen strings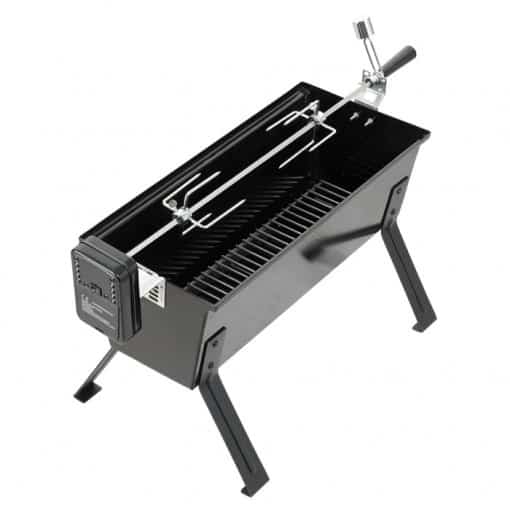 Via gcfire.com.au
A spit rotisserie will hold your rabbit as it cooks on your outdoor grill. The kitchen strings will secure the rabbit in the spit rotisserie well.
Step-by-Step Instructions
Recipe 1-Coniglio Alla Cacciatora or Hunter's Rabbit Stew
1. Prepare the ingredients
You need to prepare the following:
1 large rabbit
1/4 cup seasoned flour
4 tablespoons extra virgin olive oil
2 onions, finely chopped
1 small carrot, finely chopped
1/2 stalk celery, finely chopped
3 sprigs of rosemary
1 teaspoon of dried sage leaves
2 cloves garlic, crushed
Salt and pepper to taste
2 cups dry white wine
2 tablespoons tomato paste
1/2 cup chicken stock
2. Cut the rabbit into pieces
With a sharp knife, chop the rabbit into pieces. To cut the rabbit easier, cut along the joints. Watch how it's properly done in this video.
3. Season and brown the rabbit
With a plate of your seasoned flour, coat each piece of rabbit. In a large saute pan, heat 2 tablespoons of olive oil over high heat and brown the rabbit in batches. Turn it occasionally to brown all sides.
For the second batch, reduce the heat to moderate. Transfer the browned rabbit to a large plate and set aside until needed.
4. Deglaze the pan and make the battuto
With the white wine, deglaze the pan and heat it over moderate high, scraping up any meat residue on the bottom of the pan. Transfer the wine into a cup and add the remaining 2 tablespoons of olive oil into the pan.
Over moderate heat, make the battuto by adding carrots, celery, sage, rosemary,and onion. Stir occasionally until they get soft for about 8 minutes, then stir in the garlic.
5. Add the rest of the ingredients
After the vegetables have softened, add the tomato paste for about 5 minutes or until it starts to brown. Next, add the rabbit and the reserved white wine and stir occasionally for about 3 minutes. As it starts to sizzle, add the chicken stock and season with salt and pepper. Stir well.
6. Simmer and serve
Once it begins to boil, minimize the heat to low and simmer for around 1 1/2 hours. You should have the rabbit fall off the bone to indicate that they're tender. Once the sauce has thickened, serve it in shallow bowls.
Recipe 2- Coniglio Allo Spiedo or Spit-Roasted Rabbit
1. Create the marinade
For the marinade, mix 2 sprigs of fresh rosemary, 2 cloves garlic that is slightly crushed, and 2 sprigs of fresh parsley. Also add 2 sprigs of fresh sage, a few peppercorns, salt, olive oil, and lemon juice from half a lemon.
2. Place the marinade and rabbit in a plastic bag
In a large plastic bag, place the whole rabbit and the marinade mixture. Seal it and let out as much air as you can. Give it a little shake to soak the rabbit in the marinade well.
After that, you can store the bag of marinated rabbit in the fridge for up to 2 hours. Since the marinade contains lemon juice, never marinate the rabbit for more than 2 hours because it will destroy the texture once cooked. Reserve the marinade for basting.
3. Fix the rabbit to the spit
Fix the rabbit into the spit or skewer with kitchen strings. Tie the rabbit tightly so it won't fall off when you rotate the rotisserie on the burner grill or on an open fire. Watch how to cook a rabbit on a spit in this video here.
4. Roast the rabbit
Spit roast the rabbit for around 50 minutes in a burner grill or an open fire. If you use a burner grill, place an aluminum foil pan underneath the rabbit to catch all its drippings otherwise it will cause flare-ups. With the reserved marinade, baste the rabbit often as it rotates.
5. Serve and enjoy
Once the rabbit has turned golden brown or thoroughly cooked, let it rest for another 10 minutes on the spit. After that, you can remove the rabbit from the spit and cut the strings. Before serving, slice the rabbit into serving pieces, season with salt and pepper, and drizzle with some olive oil.
Some Additional Tips
Via cucchiaio.it
To keep it moist, leave the bones intact and braise it
Pop Sugar suggests leaving the bones in while cooking as it helps lock in moisture. Since the bones are tiny, you can leave them in your recipes. Another way to keep it moist is to braise it with liquid. You can use meat stock or wine and simmer it for about an hour.
Baste it often when roasting
Rise and Shine Rabbitry suggests basting the rabbit often as you roast it. This will prevent it from drying out. Make sure that you marinate the rabbit before you roast it with any of these ingredients- herbs, olive oil, or red wine.
Try Any Italian Rabbit Recipes Today!
Are you planning to follow any of the two rabbit recipes presented here? Following an Italian rabbit recipe has allowed me to partake in the culture and lifestyle of Italy. To cook for the perfect recipe, all you need is patience and the right ingredients.
If you have any suggestions or questions, make sure to let us know in the comments section below. Don't hesitate to share this with your friends and family.