What is Pasta Alla Norcina? It sounds very Italian, and it is. But what's in a name? If you're looking for a different pasta recipe, then this is something you ought to try, especially if you love meat because meat is one of the flavorful ingredients that make Pasta Alla Norcina such a special dish.
What's The Story?
Via:www.notesfromaculinarywasteland.com
Attention for this recipe has grown tremendously, especially when it was featured in a TV show called America's Test Kitchen. Well, recipes with unique names often get me curious. I mean, to have such a popular recipe with a name like this, you'd have to wonder what Norcina is, right? It will give you an idea what you're about to have.
Norcina comes from a name of a place called Norcia. It's located in central Italy and is one of the oldest towns in the whole world that still exist today.
Norcia is popular for hiking and hunting wild boars, and their sausages and hams made from wild boars and pork are tourists' favorites. This town that dates back to the 5th century BC was heavily damaged just last year, 2016, by a 6.2 magnitude earthquake in August, and a 6.5 magnitude in October.
What Is Pasta Alla Norcina?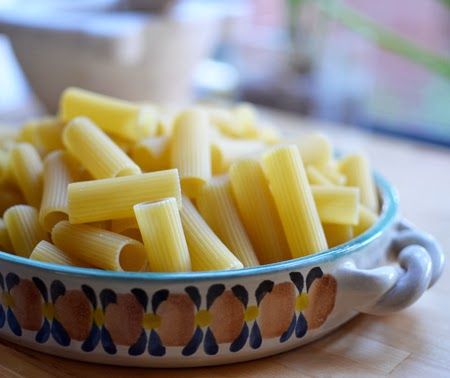 Via:cocoaandlavender.blogspot.hk
There are plenty of pasta recipes but there is always something that can make it different from the rest. Just because it has meat formed into the shape of a ball doesn't automatically mean it's meatball spaghetti, or that a white sauced pasta will automatically be carbonara when it can just easily be a pasta alfredo, right?
So what makes pasta alla norcina, pasta alla norcina? Is it the pasta? Pasta Alla Norcina is not about the pasta itself. It's all about the sauce here, and you can use it with any pasta you prefer, even macaroni if you like. Personally, I like it with a penne pasta, since they're much easier to eat that way.
Not Without Sausage!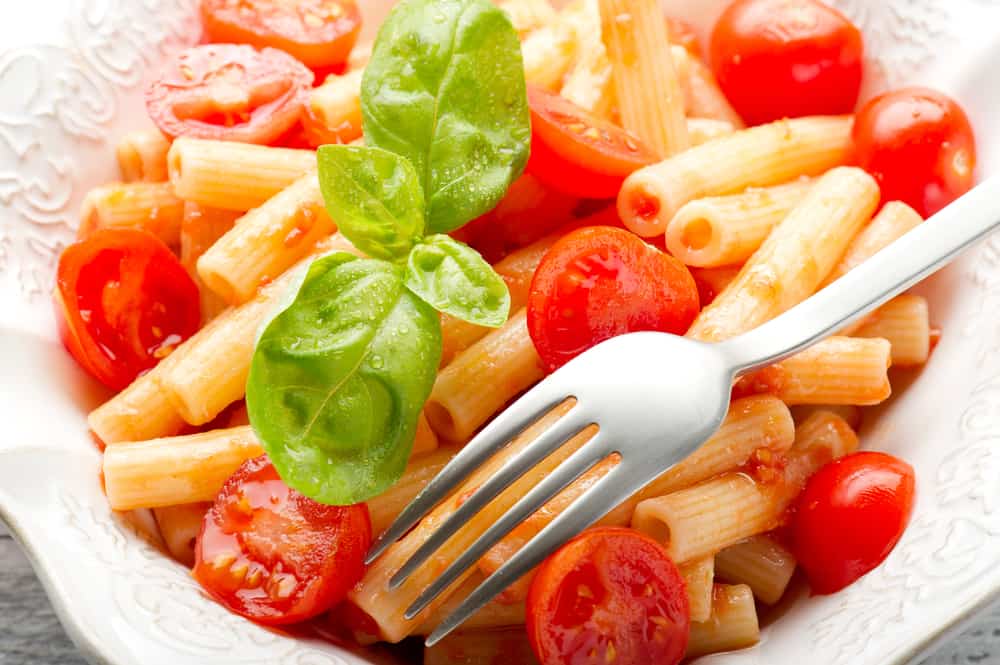 Remember how I mentioned that Norcia is well-known for its sausages and hams? Yes, you can't have this pasta without a sausage! Spicy or mild sausage, but you can't have it without!
This also means you have to pay special attention to how you make your sausage. You wouldn't want to use store-bought sausages to make this recipe, but you really shouldn't worry because most of the recipes you can find include making the sausage.
What's The Creamy White Sauce?
Pasta Alla Norcina is a white sauce pasta. It uses heavy cream and cheese to make it creamy. Some people are put off by creamy sauces but note that the use of sausage in this recipe balances the heaviness of the cream. But it is a filling meal, so really, you should reconsider serving it with a dish that may also be heavy.
Have It With Mushrooms!
As I was making this article, I went through several recipes both with and without mushrooms. Mushrooms are great for absorbing flavors, and I always like to have my pasta with them. You can choose to use them or not, but it's entirely up to you.
Great Source Of Protein?
Via:rampantcuisine.com
Since Pasta Alla Norcina is loaded with a lot of meat, it is a great source of protein, much more when you add mushrooms! While this may be a great source of protein, keep in mind that this dish is also full of carbs. This is a perfect cheat day dinner for those who are trying to lose weight. Come to think of it, it is great for people who wants to gain weight.
An All Italian Dish To Make For A Special Night!
Let's sum it up. What is Pasta Alla Norcina? It's an Italian dish with deep roots. By deep roots, I am referring to the ancient town of Norcia and its long history and character.
I hope you enjoyed learning more about this dish and knowing about its namesake, Norcia. Very few ancient towns are in existence these days and this one dish I hope will carry on from one generation to the next.
Let us know what you think by posting your comments below. If you want to learn more about foods like this, please also let us know. Don't forget to share this article with your friends if you enjoyed it. Thank you for reading!