Have you ever tasted some Pizza Rustica? Well, I did and the taste is just so heavenly that I was craving for more. To satisfy my cravings, I made an effort to search for the best pizza rustica recipe that I can follow at home.
You might think that it's a pizza but actually, it's a savory pie filled with meat and cheese. This delicious pie is a traditional Italian food which is often made during the Easter holiday, but now you can serve this anytime you want.
To cook this wonderful pie, you need to prepare the items needed and follow the directions below.
What You'll Need
All-Purpose Flour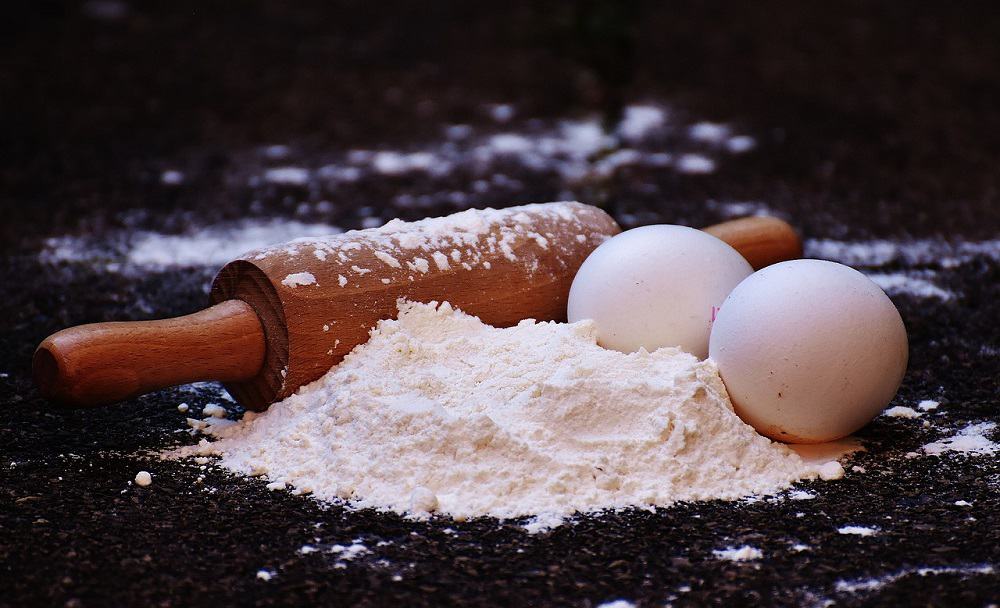 You need some all-purpose flour to make the dough for your Pizza Rustica. Any brand of flour is alright, but if you're particular with additives, choose an organic unbleached flour, just like this one.
A pound of flour is needed for this recipe, but you may set aside some extra flour to add into the dough mix if it's too wet.
Chilled Salted Butter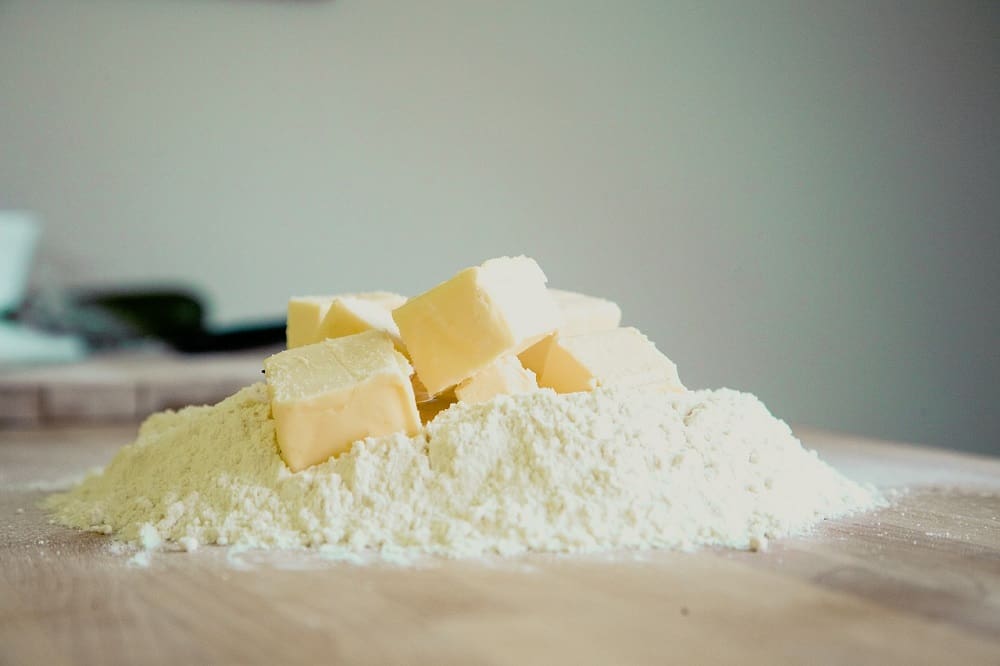 Salted butter is another essential ingredient for your dough. I personally prefer my butter to be salted so I can add flavor to my dough. The butter should be chilled because it makes a wonderful crust.
Milk (optional)
If you want a softer crust, you can add some milk into the dough mix. The milk liquid also blends the ingredients together well. Aside from that, it creates a richer texture to your crust.
Eggs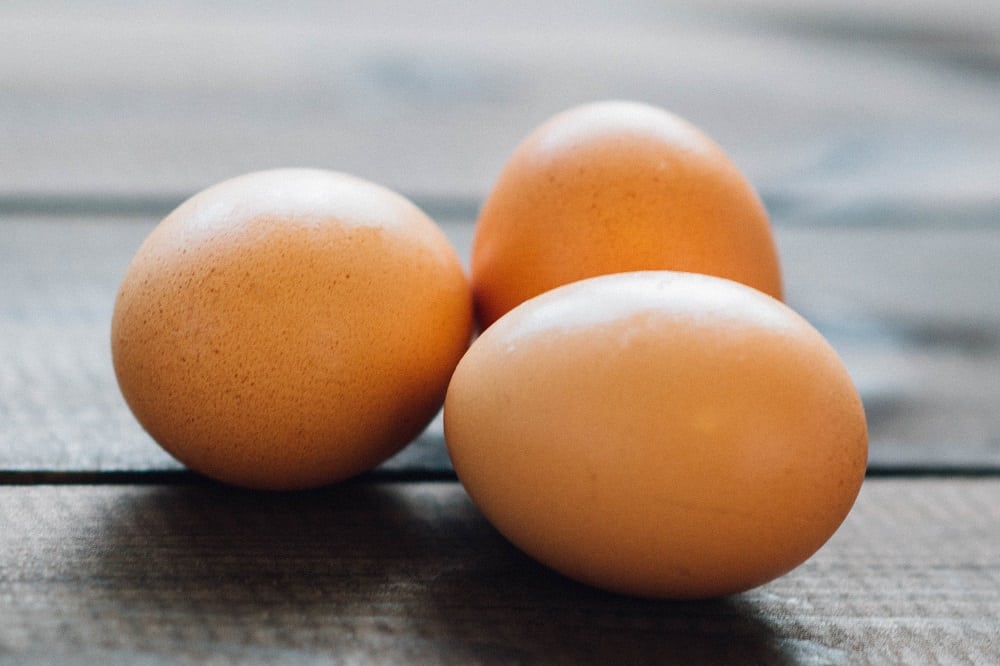 You need about 6 eggs for this Pizza Rustica recipe. Two eggs will be used to bind the ingredients of the dough while the other three eggs will be used to bind the meat and cheese ingredients.
Another egg will be needed to make an egg wash to put color and shine on your pie crust.
Salt and Pepper
You need a pinch of salt to add flavor to your dough. You don't want your crust to taste bland, do you? Pepper is needed to add some extra flavor to your filling with meat and cheeses. You can use as much pepper as you desired, depending on your preference.
Dry Meats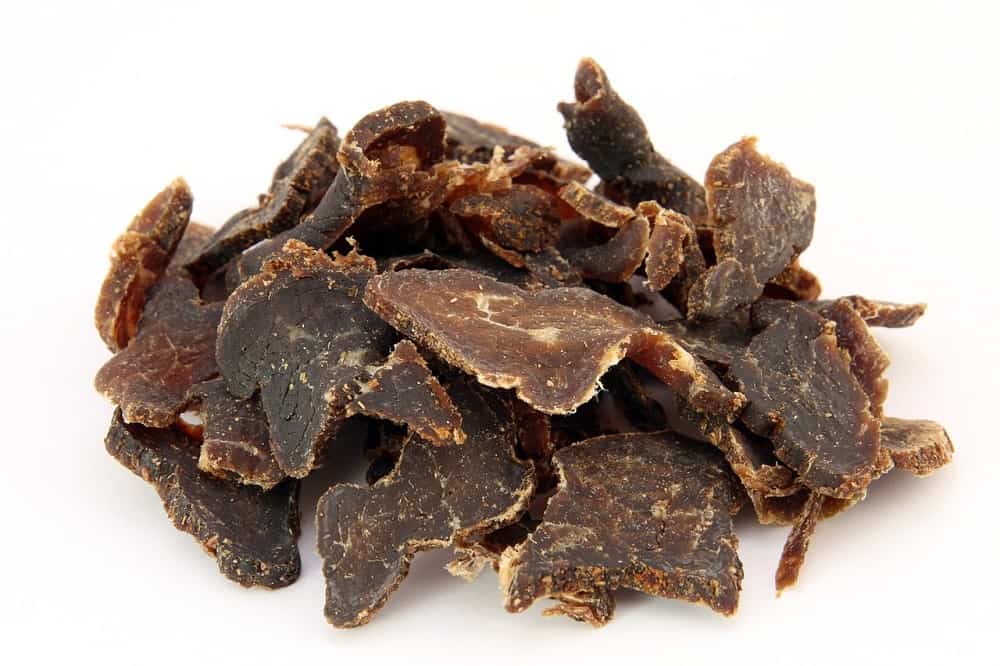 For the filling, you can actually use any dry meat you have available in your kitchen. But for this recipe, you need to prepare these dry meats- Prosciutto or dry-cured ham, Soppressata or dry salami, and Mortadella or cold cut pork.
Cheeses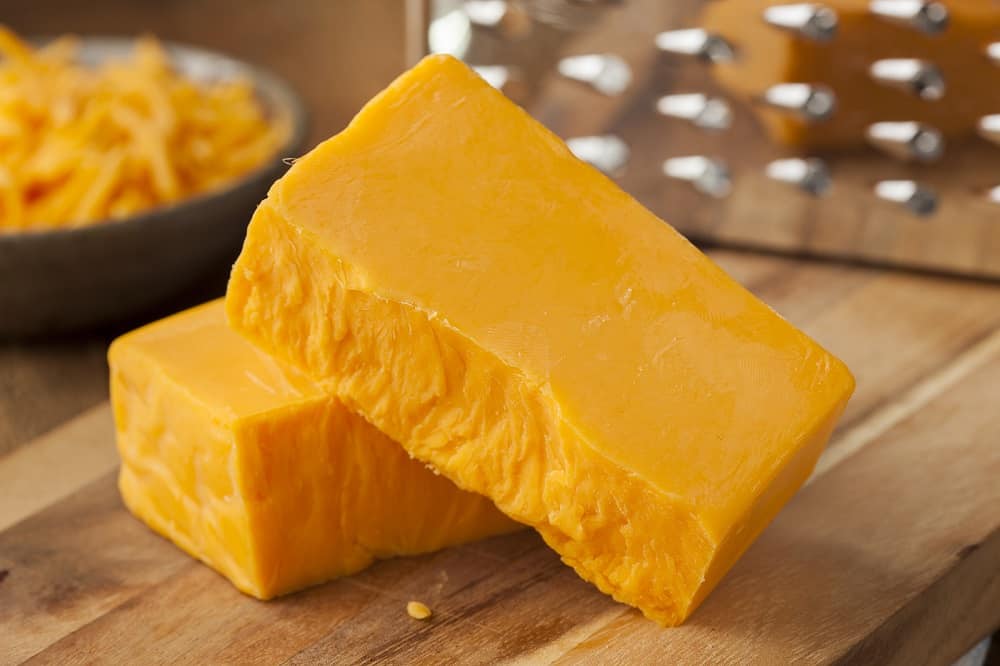 One of the best features of Pizza Rustica is its creamy, cheesy filling. For this recipe, you need four kinds of cheese which include the following- Basket Cheese, Provolone, Mozzarella, and Pecorino.
To balance the creamy and somewhat sweet taste of your cheeses, give a little kick with a sharp Provolone or the Piccante variant.
Equipment and Utensils
Bowls
You need a large bowl to mix your filling of meat, cheese, and eggs. Any type of bowl is alright as long as the size fits your whole filling ingredients. Another small bowl is needed to make your egg wash later. You might need some more small bowls to serve as containers for your chopped meats and cheese.
Stand Mixer
Via thekitchn.com
To make the mixing of dough ingredients convenient, a stand mixer comes in handy. All you need is pour the dough ingredients and let the machine do the mixing for you. If you have no stand mixer at home, you can use a pastry cutter or two kitchen knives to cut the butter into the flour.
Springform Pan
Via redvelvetnyc.com
A springform pan is great in baking your Pizza Rustica because you can just remove its ring to serve the pie directly on its base or you can carefully slide the pie off to a serving plate. It usually comes in a round-shaped design and a ring that can be unlatched to expand.
For this recipe, a 9-inch springform pan is perfect. If you have no springform pan at home, you can use any available baking dish you have in your kitchen.
Ravioli Cutter and Cheese Grater
A ravioli cutter can be a great handy if you want to cut the excess dough from the pan. It is also essential in making the crisscross strips of dough for your top crust. You might need a cheese grater to grate the Pecorino cheese for the filling.
Knife and Cutting Board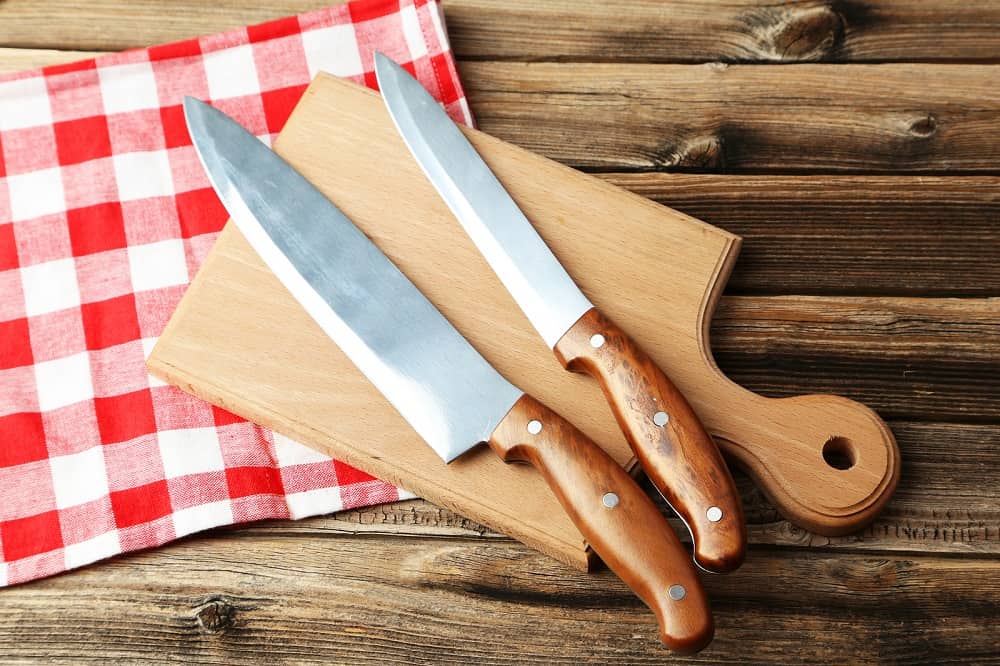 You need a knife to cut the meats, Mozzarella, Provolone, and Basket Cheese into cubes. A knife is also needed to cut your dough into portions and the butter into cubes. To keep them clean, you need a cutting board to serve as a place for this cutting task.
Other Baking Utensils: Rolling Pin, Pastry Board, Large Spoon, Brush, and Plastic Wrap
You need a rolling pin to flatten the dough thinly. A pastry board is needed if you don't want your dough to get in contact with your kitchen table.
To mix the filling ingredients- cheese, eggs, and meat- very well, you need a large spoon. A pastry brush is needed to glaze the top crust with an egg wash while a plastic wrap is essential in covering your dough while it rests.
Step-by-Step Instructions
1. Make the Dough
To make the dough, you need the following ingredients:
1 pound all-purpose flour
2 eggs, beaten
1/2 pound salted butter, chilled and cut into cubes
A pinch of salt
Milk
In a dough hook- attached stand mixer, add the butter and all-purpose flour. Start mixing on low speed and increase the speed to allow the flour to absorb the butter very well. When the mixture starts to look like coarse crumbs, add the salt, beaten eggs, and some milk. Continue mixing until the dough has formed into a firm ball.
If you like to cut the butter into the flour without a stand mixer, watch this video and see how it's done properly.
[su_youtube url="https://youtu.be/uHb_AEwPNsw"]
After all the dough is made, cover completely with a plastic wrap and let it rest for about 30 minutes.
2. Make the Filling
For the filling, you need to prepare these ingredients.
1 pound Basket Cheese
3 eggs, beaten
1/4 pound Provolone Piccante
1/4 pound Mozzarella
4 tablespoons grated Pecorino cheese
1/4 pound Prosciutto or dry-cured ham
1/4 pound Sopressata or dry salami
1/4 pound Mortadella or cold cut pork
Pepper for seasoning
With a knife and cutting board, cut all the meats and cheeses, except for the Pecorino, into cubes. Add all the ingredients into a large bowl and mix with a large spoon. Make sure that the eggs are well incorporated because they will hold the filling together. Set aside
3. Roll the Dough and Fit Into the Pan
Get your rested dough and in a pastry board, cut a little portion for your strips crust. With the larger part of the dough flatten the dough with a rolling pin until it's about 1/4-inch thick. Make sure that the size of the dough is large enough for the base of your springform pan.
To fit the flattened dough in the pan, roll it into the rolling pin starting from the bottom and drop it into the pan as you slowly unfold it. Press the dough into the sides and bottom of the pan to make sure that it fits right.
Use a ravioli cutter to trim the excess dough from the pan's edges. For better reference, you can watch the 11th mark of this video.
[su_youtube url="https://youtu.be/j3meGhJzSsU"]
4. Add the Filling and Make the Strips
Get your bowl of filling and pour it over to the pan. Spread it evenly and set aside.
To make the lattice strips, get your excess dough and flatten it with a rolling pin. Make sure that the thickness is less than your bottom crust. With the ravioli cutter, cut the dough into thin strips. Position the strips in rows and columns with each of them overlapping to each other. You can get an idea on how it's done in this video.
[su_youtube url="https://youtu.be/Jz3UQF0jsz4″]
With the ravioli cutter, trim the excess dough and press each strip into the crust to make sure that they stay together when cooked.
5. Bake and Serve
Before you cook the Pizza Rustica in the preheated oven to 350 degrees Fahrenheit, brush the top with an egg wash or beaten egg. Once it's done, cook in the oven for about an hour and 15 minutes.
You can leave the Pizza Rustica in the oven for awhile to let it cool. Once it's cooled, you can remove it from the oven and serve.
Tips From the Experts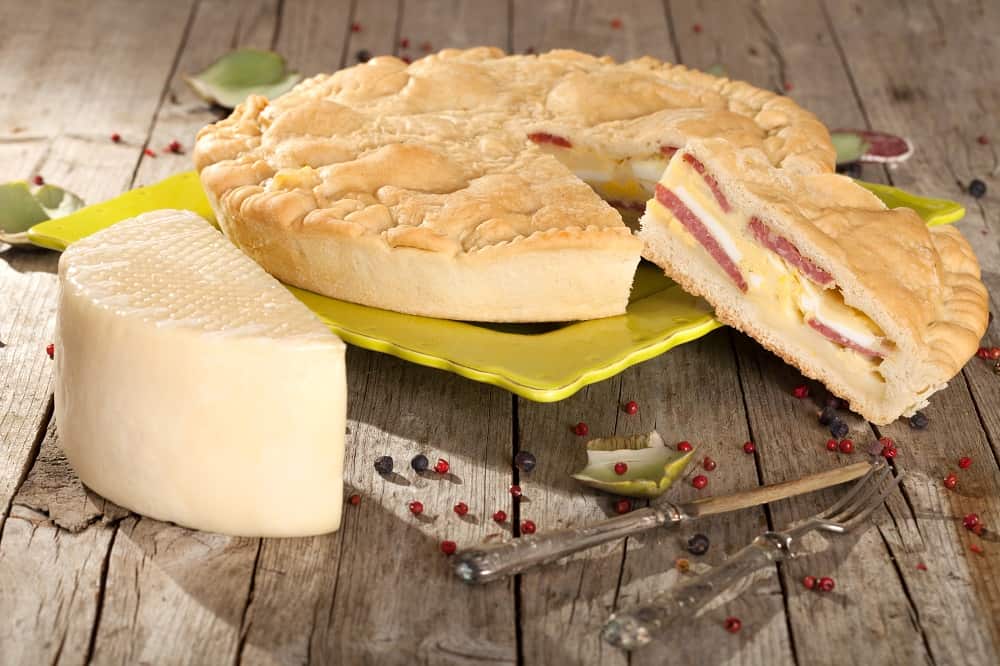 1. Use a Store-Brought Pie Crust
If you're in a pinch or just don't want the hassle to make your own pie crust, American chef Mario Batali suggests buying some already -made dough in supermarkets. Before you use it, let it rest at room temperature for about 30 minutes.
2. Reheat Frozen Slices in the Microwave
Today Recipes suggests warming your cold Pizza Rustica in the oven or the microwave. Although they can be eaten cold, it's best to eat them warm so the cheese melts and the flavors reawaken. So next time if you have leftovers, store them in the refrigerator for a maximum of 5 days.
Try Making Your Own Pizza Rustica Today!
Are you inspired to make your own Pizza Rustica for your family? This Pizza Rustica recipe is important to me because it has widened my knowledge about Italian cuisine. It also helped me solve my cravings for this wonderful pie.
If you have something to say, don't hesitate to let us know in the comments section below. You can also share this exciting recipe on your online friends.