It is normal to feel exhausted and have trouble staying awake even after taking multiple cups of coffee; however, if it occurs frequently, you could suffer from low-energy conditions. You're not alone; many people currently suffer from such limited energy. 
Low energy can be challenging, triggering a bad day, morning exhaustion, negative moods, and many more. Due to the massive impact on the body, you must ensure your energy levels are always high. 
So, as you embark on the journey to boost your energy levels, you can engage in many healthy routines and activities. These challenges, for example, mental, physical, and psychological activities to boost the energy level, should be routine and performed continuously.  
Here are some routines you should implement to boost your energy levels. 
1.  Drink More Water 
Drinking water regularly is one of the activities recommended to stay energetic throughout the day. Even a slight dehydration can make you more exhausted; hence, you need about eight glasses of water daily. 
Water is critical to boost body fluids, blood flow, oxygen, and glucose distribution, keeping your energy levels high. It also has therapeutic effects, i.e., it can help you calm down when angry and relax when stressed, thereby preventing those negative moods and feelings. 
If you frequently feel exhausted after enough sleep, consider increasing your water intake to help you manage your moods and feelings.
2. Get Some Sunlight
If you want to start your day better and feel energetic, you should enjoy more vitamin D from the natural sunlight. Notably, if you are in the office, feeling exhausted and low due to the environment, sunlight can help you boost the positive mood you need to get through the day. 
If you have inflammation, you can get to the sunlight to help you reduce the inflammation and boost the body's glucose metabolism and energy. Morning sunlight is ideal for your body as it's less intense and doesn't harm your skin. On the other hand, avoid the intensive sunlight since it can make you more exhausted and increase the body temperature, hence tiredness. 
3. Eat a Whole Grain, High-Fiber Snack
High-fiber foods are ideal for keeping your blood sugar balanced and keeping your energy level constant. According to studies, too many sugary foods increase blood sugar levels, giving you an initial energy boost. These effects can only last for a while, after which you get exhausted, hence the reason to consider grain and high-fiber foods. 
Instead of sugars, consider whole grains to keep your energy levels balanced. Also, note that consuming grains instead of sugars increases the body's sensitivity to insulin. High-fiber foods enable you to avoid low and high insulin, which can affect body energy or other conditions. 
4. Go On a Walk
Though it may seem like walking about when you feel exhausted is the quickest means to get more tired—making workouts a routine can help you boost your body's energy, especially if it is a morning routine. 
Walking improves the body's metabolism, improving blood flow and oxygen distribution to prevent exhaustion and fatigue. It also jogs the neural activities and clears the breathing tracts, boosting full body metabolism and improving energy production. 
If you live closer to the office, you can take evening walks to eliminate exhaustion while enjoying the evening and fresh air. Like other exercises, it can help with mental impacts as it clears your office stress. 
Furthermore, walking stretches the bones, especially the backbones, which can be stiff due to longer sitting hours. 
5. Reduce Stress and Deal with Anger
Whenever you feel stressed, you will likely feel exhausted due to bad moods and declining energy levels. Coupled with anger and bad moods, stress can significantly affect your body's energy, especially in the morning. 
Regardless of your challenges, be positive by avoiding stress and anger, which could affect your entire day. 
Additionally, stress can leave you mentally and physically tired even if you've spent most of your time resting. Actually, it worsens when you spend time sleeping, hoping to get better. It would help if you clear your mind to restore your energy levels to deal with the stress. One of the ways to clear your mind is to take a walk, or sessions with therapists, or spending some pleasant moments with friends. 
Anger leads to exhaustion since unexpressed anger lowers your energy levels. Because you spend most of your energy trying to contain your angry feelings, the outcomes can be too exhausting. You can counter these energy killers by engaging in more relaxed activities, taking a break, walking in nature, and interacting with others. 
6. Avoid More Screen Time
On average, people spend more than two hours on their phones daily; the peak is when they head to bed. Most people prefer more screen time, leading to more exhaustion due to eye fatigue. Too much screen time can lead to headaches from eye fatigue.
Eye fatigue, headaches, and migraines can affect sleep quality, affecting the body's ability to regenerate energy. This is one of the explanations why you wake up exhausted or have low energy. 
Quality sleep is necessary to enable the body's organs to relax and rejuvenate the much-needed energy for the following day. Avoid your phone an hour or two before bedtime for adequate rest.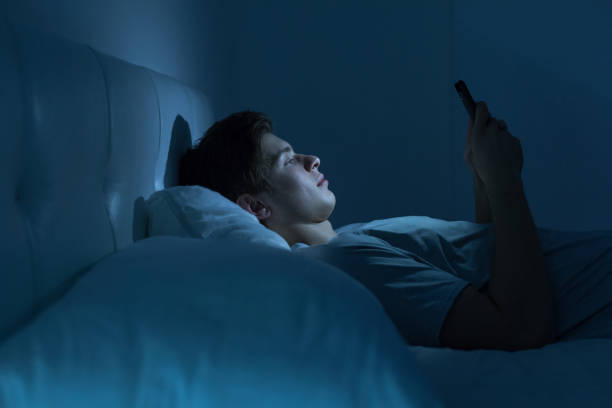 7. Reduce or Avoid Alcohol Consumption
Alcohol consumption is unsuitable for your health and can affect your productivity. Control the amount of alcohol consumed to avoid issues like hangovers, which generally affect your mood and lead to exhaustion. 
Daily consumption can have long-term effects like fatigue, depression, and drowsiness, which can affect the quality of sleep due to intoxication. It can also boost stress hormone levels, which can have more prolonged and extended effects on the body, affecting your entire day. 
Conclusion
Ensuring the energy levels are always high is not difficult as long as you have certain set routines. 
You can begin by boosting Vitamin, water, and mineral intake, engaging in physical activities, getting enough sleep, and avoiding excessive alcohol consumption. It is worth examining your lifestyle to see which healthy changes boost your energy, such as walking as you head home from work.