Introduction
In recent years, there has been a growing interest in the role of antioxidants in promoting optimal health and preventing various diseases. Antioxidants are compounds that protect our cells from damage caused by harmful molecules called free radicals. These free radicals are generated as a result of natural metabolic processes and external factors such as pollution, cigarette smoke, and radiation. When free radicals accumulate in the body, they can lead to oxidative stress, a condition associated with numerous health issues. However, antioxidants have the remarkable ability to neutralize these harmful free radicals, thereby safeguarding our health. In this article, we will delve into the multifaceted benefits of antioxidants and explore how they can enhance our overall well-being.
Understanding Oxidative Stress and Free Radicals
To comprehend the significance of antioxidants, it is vital to grasp the concept of oxidative stress and free radicals. Oxidative stress occurs when the production of free radicals exceeds the body's capacity to neutralize them. Free radicals are highly reactive molecules that possess an unpaired electron in their outer shell. As a result, they seek stability by "stealing" electrons from other molecules, including DNA, proteins, and lipids. This process triggers a chain reaction that can disrupt cellular functions and cause damage to important cellular components. Over time, the accumulation of oxidative stress can contribute to the development of various diseases, including cardiovascular disease, neurodegenerative disorders, cancer, and aging.
The Role of Antioxidants
Antioxidants play a vital role in maintaining a delicate balance within the body. These compounds have the remarkable ability to donate electrons to free radicals without becoming unstable themselves. By doing so, they effectively neutralize free radicals and prevent them from causing further damage. Antioxidants can be broadly categorized into two types: endogenous antioxidants, which are produced within the body, and exogenous antioxidants, which are obtained from external sources such as fruits, vegetables, and supplements.
Health Benefits of Antioxidants
Protection against Chronic Diseases:
Research suggests that a diet rich in antioxidants can significantly reduce the risk of chronic diseases. Antioxidants, particularly those found in colorful fruits and vegetables, have been associated with a lower incidence of heart disease, stroke, certain cancers, and age-related macular degeneration. By neutralizing free radicals and reducing oxidative stress, antioxidants help protect cells from damage and promote overall well-being.
Anti-Inflammatory Properties:
Chronic inflammation is a common underlying factor in many diseases, including arthritis, asthma, and inflammatory bowel disease. Antioxidants have been found to possess anti-inflammatory properties that can help alleviate symptoms and reduce the risk of developing these conditions. By modulating the activity of inflammatory molecules and reducing oxidative stress, antioxidants contribute to a healthier inflammatory response.
Boosting Immune Function:
Antioxidants support the immune system by protecting immune cells from oxidative damage. This enhances their ability to combat pathogens and maintain optimal immune function. Additionally, antioxidants such as vitamin C and vitamin E have been shown to improve the production of antibodies, strengthen the body's defense mechanisms, and promote faster recovery from illnesses.
Skin Health and Aging:
The skin is constantly exposed to environmental factors that generate free radicals, leading to premature aging and skin damage. Antioxidants, when applied topically or consumed orally, can help combat these effects. They protect the skin against oxidative stress, reduce inflammation, and enhance collagen production, resulting in a more youthful and vibrant complexion.
Neurological Health:
Oxidative stress is closely linked to neurodegenerative diseases such as Alzheimer's and Parkinson's. Antioxidants have shown promise in protecting brain cells from damage, reducing inflammation in the brain, and improving cognitive function. Studies have highlighted the potential of antioxidants, such as vitamin E, vitamin C, and flavonoids, in preventing or delaying the onset of age-related cognitive decline.
Cardiovascular Support:
Antioxidants, especially flavonoids found in foods like berries, dark chocolate, and red wine, have been associated with a lower risk of cardiovascular disease. They help reduce oxidative stress and inflammation in blood vessels, improve blood flow, lower blood pressure, and inhibit the oxidation of LDL cholesterol, thus reducing the risk of plaque formation and atherosclerosis.
Types
There are various types of antioxidants that can be classified based on their chemical structures and sources. Here are some common types of antioxidants:
Vitamin Antioxidants
a. Vitamin C (ascorbic acid): Found in citrus fruits, berries, kiwi, peppers, and leafy green vegetables. It helps regenerate other antioxidants and protects cells from oxidative damage. b. Vitamin E (tocopherol): Present in nuts, seeds, vegetable oils, and leafy green vegetables. It protects cell membranes and lipids from oxidative stress.
Carotenoids
a. Beta-carotene: Found in carrots, sweet potatoes, spinach, and other orange and green vegetables. It is converted to vitamin A in the body and helps protect the skin and eyes from oxidative damage. b. Lycopene: Found in tomatoes, watermelon, and pink grapefruit. It is associated with a reduced risk of certain cancers, particularly prostate cancer.
Flavonoids
a. Quercetin: Found in onions, apples, berries, and green tea. It has anti-inflammatory and immune-enhancing properties. b. Epicatechin: Found in dark chocolate, berries, and green tea. It supports cardiovascular health and exhibits anti-inflammatory effects.
Selenium
A mineral that acts as a cofactor for antioxidant enzymes. It is found in Brazil nuts, seafood, meat, and grains.
Coenzyme Q10
Naturally produced in the body and found in organ meats, fish, and whole grains. It plays a vital role in cellular energy production and protects cell membranes from oxidative damage.
Polyphenols
These antioxidants are found in a wide range of plant-based foods, such as fruits, vegetables, nuts, and seeds. Examples include resveratrol (grapes and red wine), curcumin (turmeric), and catechins (green tea).
Glutathione
A powerful antioxidant produced by the body. It plays a crucial role in detoxification and helps protect against oxidative stress. Foods rich in sulfur, such as garlic, onions, and cruciferous vegetables, can support glutathione production.
Alpha-lipoic acid
Both water- and fat-soluble, it can function in various cellular environments. It is found in spinach, broccoli, yeast, and organ meats. It also helps regenerate other antioxidants like vitamins C and E.
Melatonin
Known primarily for its role in regulating sleep, melatonin also acts as an antioxidant. It is naturally produced in the body and found in tart cherries, walnuts, and oats.
It is important to note that these are just a few examples of the many antioxidants found in various foods and supplements. Consuming a diverse and balanced diet that includes a wide array of fruits, vegetables, nuts, seeds, and whole grains can provide a rich assortment of antioxidants that work synergistically to support optimal health.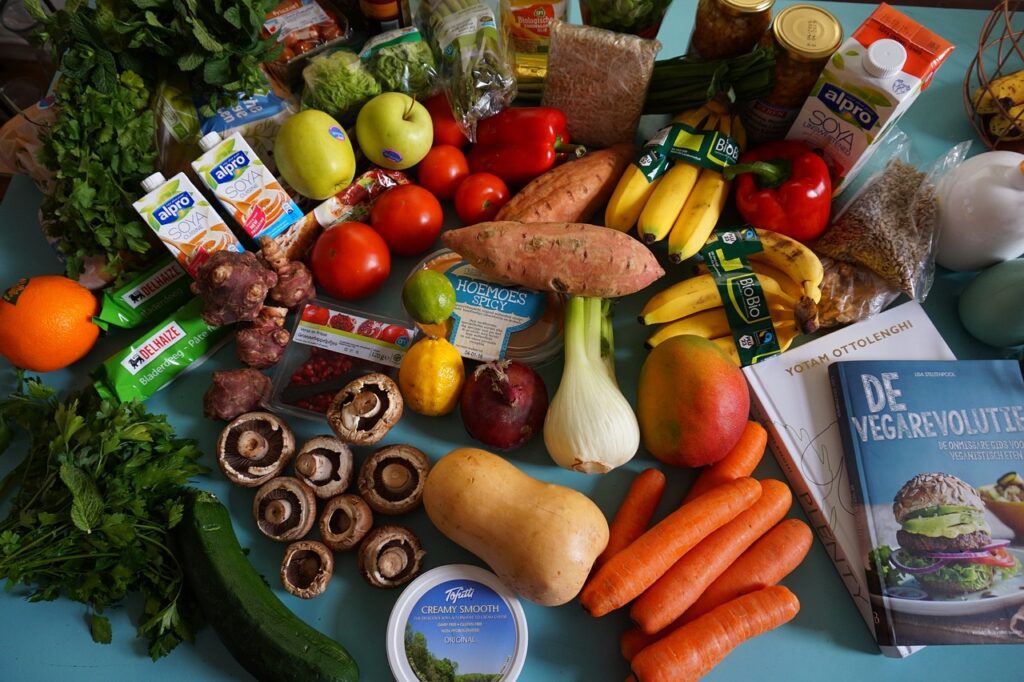 Conclusion
In summary, antioxidants are invaluable in maintaining our health and well-being. By combating oxidative stress and neutralizing free radicals, these compounds offer a wide range of benefits, including protection against chronic diseases, anti-inflammatory effects, immune support, improved skin health, neurological benefits, and cardiovascular support. It is crucial to include a variety of antioxidant-rich foods in our diet and lead a healthy lifestyle to reap the full benefits of these remarkable compounds. With further research and understanding, antioxidants hold great potential in enhancing our overall quality of life.