Section 1 Introduction
When it comes to weight loss, finding nutrient-dense foods that are low in calories is key. Cabbage, a cruciferous vegetable, has gained popularity as a weight loss-friendly food due to its numerous health benefits and low-calorie content. Cabbage is not only a versatile ingredient in various cuisines but also offers a wide range of nutrients that can support weight loss efforts. In this comprehensive guide, we will delve into the potential benefits of cabbage for weight management, explore its nutritional profile, discuss its impact on satiety, and provide tips on incorporating cabbage into a balanced diet. By the end of this analysis, you will have a better understanding of whether cabbage is a suitable addition to your weight loss journey.
Section 2: Nutritional Profile of Cabbage
Macronutrients in Cabbage
Cabbage is a low-calorie vegetable that is rich in fiber, making it a filling food choice. It is also low in fat and carbohydrates, which makes it an excellent option for those looking to reduce caloric intake.
Micronutrients in Cabbage
Cabbage is a nutritional powerhouse, packed with essential vitamins and minerals. It is particularly high in vitamin C, vitamin K, vitamin B6, folate, and potassium. These nutrients are vital for overall health and well-being.
Section 3: Benefits of Cabbage for Weight Loss
Low-Calorie Content
Cabbage is extremely low in calories, making it an ideal choice for weight loss. By incorporating cabbage into meals, you can increase the volume of food on your plate without significantly increasing the calorie content.
High Fiber Content
Fiber is an essential component of a weight loss diet as it promotes feelings of fullness and helps control appetite. Cabbage is an excellent source of dietary fiber, which aids in digestion, regulates blood sugar levels, and supports healthy weight management.
Hydration and Water Content
Cabbage has a high water content, contributing to its low-calorie nature. Adequate hydration is crucial for weight loss, as it helps maintain satiety, supports proper digestion, and aids in overall metabolic function.
Phytochemicals and Antioxidants
Cabbage contains phytochemicals and antioxidants that have been linked to various health benefits, including weight management. These compounds help combat inflammation, support detoxification, and promote overall well-being.
Section 4: Impact on Satiety and Appetite Control
High Fiber for Satiety
The high fiber content in cabbage helps create a sense of fullness and satiety, which can prevent overeating and snacking between meals. Including cabbage in your meals can contribute to a more satisfying eating experience.
Slow Digestion and Blood Sugar Regulation
The fiber in cabbage slows down the digestion process, leading to a gradual release of sugar into the bloodstream. This helps stabilize blood sugar levels and prevents spikes and crashes that can trigger cravings and hunger.
Volume and Texture
Cabbage has a high water and fiber content, which contributes to its volume and crunch. These qualities can enhance the sensory experience of eating, making meals more satisfying and reducing the likelihood of overeating.
Section 5: Tips for Incorporating Cabbage into a Weight Loss Diet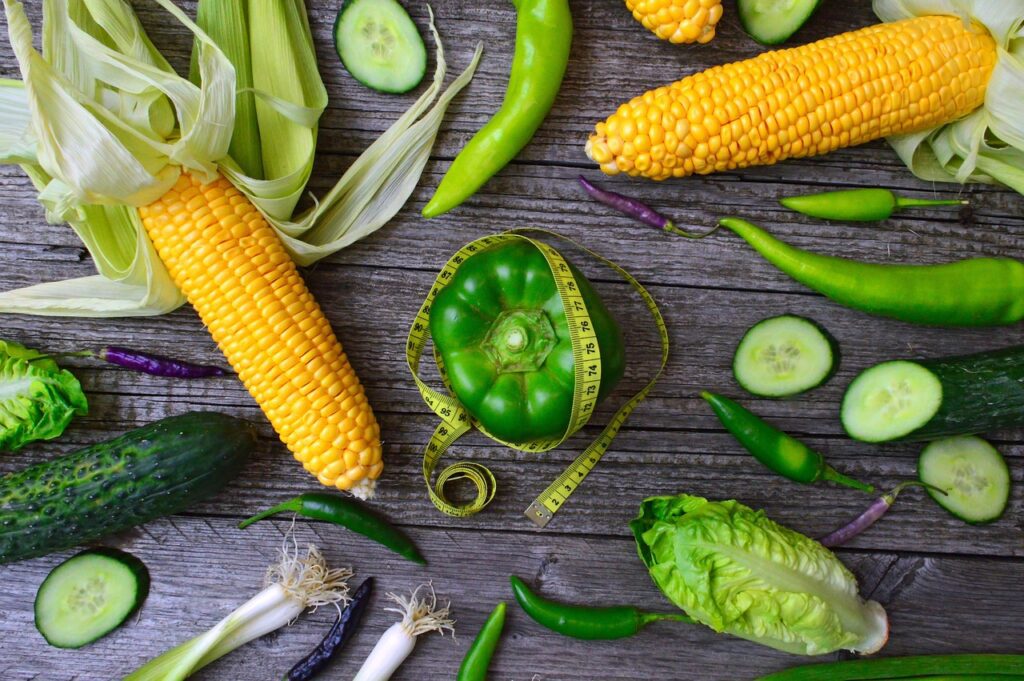 Raw Cabbage in Salads
Add raw cabbage to your salads for a refreshing and crunchy texture. It pairs well with other vegetables, lean proteins, and a variety of dressings. Experiment with different combinations to create delicious and nutritious salads.
Cabbage Stir-Fries and Sautéed Dishes
Sauté cabbage with other colorful vegetables and lean proteins for a quick and healthy stir-fry. The natural sweetness of cabbage intensifies when cooked, adding depth of flavor to your meals.
Cabbage Soup
Cabbage soup is a popular option for weight loss due to its low calorie and high fiber content. It can be a satisfying and nourishing meal on its own or served as a starter before your main course.
Stuffed Cabbage
Rolls Fill cabbage leaves with a mixture of lean ground meat, grains, and vegetables for a flavorful and nutritious meal. Steam or bake the stuffed cabbage rolls for a healthy twist on a classic dish.
Conclusion
Cabbage is a nutrient-dense vegetable that can be a valuable addition to a weight loss diet. With its low-calorie content, high fiber, and abundance of essential vitamins and minerals, cabbage offers numerous benefits for those seeking to shed excess weight. Its impact on satiety, appetite control, and digestion make it a valuable tool in achieving weight loss goals. Incorporating cabbage into meals can add volume, texture, and nutrition without significantly increasing caloric intake. By exploring various cooking methods and creative recipes, you can enjoy the versatility of cabbage while supporting your weight loss journey. Remember to combine cabbage with other nutrient-dense foods, engage in regular physical activity, and maintain a balanced and sustainable approach to achieve long-term weight loss success. Embrace the power of cabbage and discover how it can contribute to your overall health and well-being.